​News in Brief: P&C insurer develops new Asia Pacific distribution unit | Insurance Business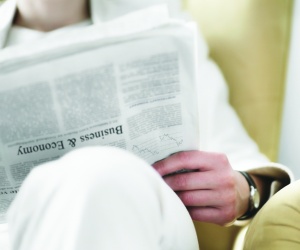 P&C insurer develops new Asia Pacific distribution unit
ACE Group has formed a new distribution and client management unit to focus solely on executing distribution strategies across the Asia Pacific region – and has appointed Perry O'Leary to head up the Australia and New Zealand side.
The insurer says the new unit will serve the ACE's large clients domiciled in Asia Pacific and "maximizing ACE's product offering including portfolio-based solutions, facilities, joint product design and execution initiatives with key brokers in the region".
The Australia and New Zealand unit leader, O'Leary, is said to have more than 35 years of industry experience in Australia.
Ben Carey will lead this new unit in Asia and has more than 10 years' experience. He was most recently as the head of property and casualty for ACE's operations in Singapore.
Paul McNamee, deputy regional president and regional head of property and casualty for Asia Pacific, said the creation of the unit was on the back of ACE recognising the need to "focus on the growth of our partners and clients' businesses just as much as our own".
He added he was "delighted" to have O'Leary and Carey on board.
AIG's NOVI highly commended at NZ innovators awards
AIG has revealed that NOVI, the company's product recall cost estimation tool, has been awarded the 'highly commended' prize at the New Zealand Innovators Awards 2014 for Innovation in Financial and Professional Services.
NOVI is a free service that enables food and beverage manufacturers to better understand their product recall risk exposure by estimating the probable maximum loss from an accidental contamination.
Senior Underwriter, Suzanne Brown, who accepted the award with Casualty Manager Ron Curin, hopes that the award will bring further awareness to the service.
"One of the major issues faced by food and beverage manufacturers when trying to estimate their exposure has been the lack of reliable data. NOVI draws from AIG's experience of working with food and beverage manufacturers worldwide for more than 25 years and includes data from thousands of recall incidents," Brown said.
Comparison site adds another brand
A travel insurance comparison site has noted a big increase in Kiwis and Australians using sites like theirs to research their travel plans.
Compare Travel Insurance, which now boasts comparisons of seven travel insurance brands in New Zealand including latest addition Webjet, says users love the convenience of it.
Natalie Ball, Director, Compare Travel Insurance said: "We've seen a big increase in Aussies and Kiwis researching their travel insurance by using comparison websites like ours. Comparisons are a tool of convenience for consumers. Visiting several websites to research your travel insurance options is time consuming and a comparison like ours can provide many quotes with one simple form."
Ball says their websites provide product cover levels, excesses and price which are exactly the same as when visiting an insurers' site directly. Plus the service is free.
Comparetravelinsurance.co.nz currently compares the following travel insurance brands: 1Cover, American Express, Columbus Direct, Compass Travel Insurance, DUinsure, STA Travel and Webjet.