News in Brief: Paris attacks will affect insurance sector: expert | Insurance Business New Zealand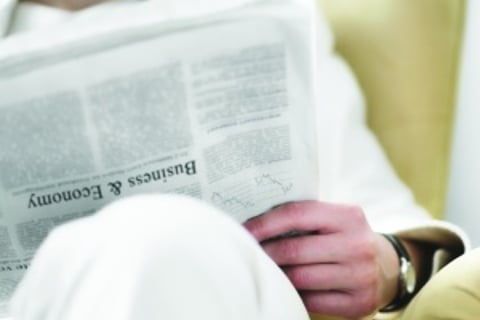 Paris attacks will affect insurance sector: expert
Tourism, leisure and insurance were the three sectors expected to be worst hit following the terrorist attacks on Paris at the weekend, according to a Kiwi investment expert.
Andrew Kelleher, director at investment consulting firm JMIS Ltd, said that as well as money flows seeking a 'flight to safety' as investors sought some stability, other sectors could prepare to take a hit as well.
"France is the most visited country in the world, so we would expect to see some impact on tourism," he told
Newstalk ZB
.
"There is uncertainty over whether they can still hold the Tour de France. So tourism, leisure and insurance I suspect those are the sectors you'll see the most impact on."
He said previous terrorist attacks on London and Madrid in 2005 gave an indication of the economic impact to be expected following the Paris attack, with those cities' stock markets bouncing back relatively quickly.
Insurer Zurich 'seeking to replace' global CEO
Zurich Insurance Group AG is seeking a replacement for CEO Martin Senn, according to Swiss business magazine
Bilanz
.
Switzerland's biggest insurance company has hired the London executive search firm MWM Consulting to conduct the search,
Bilanz
reported last week on its website, without identifying its sources.
The magazine didn't give a reason for why the company is seeking a new CEO. Riccardo Moretto, a company spokesman, declined to comment.
The report comes one week after Zurich Insurance reported a 79% decline in third-quarter earnings to US$207 million from a year earlier. Group profit declined after the company booked US$275 million in losses from the mid-August explosions in the Chinese city of Tianjin and set aside US$367 million more in reserves to cover mainly North American auto and construction liabilities.
Zurich in September abandoned its proposed bid for Britain's RSA Insurance Group Plc after forecasting losses at its general insurance business because of Tianjin and increased reserves for U.S. auto liabilities.
MWM Consulting is the same company that Credit Suisse Group AG used to recruit Tidjane Thiam for its top job earlier this year, Bilanz said.
(Bloomberg)
Willis defends Towers Watson deal, speaks out against detractors
Willis Group reacted negatively to a recommendation from an advisory firm last week to Towers Watson stockholders to reject its planned merger with the insurance broker.
Proxy firm Institutional Shareholder Services Inc. told shareholders of Towers Watson & Co. that the proposed merger with Willis, valued at US$18 billion, was not in the company's best interests – although it would benefit Willis.
ISS believes Towers Watson shareholders are being asked to accept too low a price for the merger, in view of the company's strong balance sheet and growth prospects. The firm pointed particularly to Towers Watson's health-exchange business, which helps companies connect their employees with insurance policies, as a source of future growth.
ISS also suggested the fact that the company had not negotiated with any other potential buyers other than Willis was a sign that the merger was not well advised.
"Although the potential long-term benefits of the deal appear compelling, it is not at all clear that realizing those opportunities necessitates taking a steep discount," ISS wrote in a report in anticipation of the November 18 vote.
Now Willis is hitting back, defending its offer for Towers Watson as fair and the future growth prospects of the merged company as bright.
"We believe that this perspective neglects the estimated US$4.7 billion in incremental value for shareholders that we expect through clearly identified cost, tax and revenue synergies," said Willis CEO Dominic Casserley. "We respectfully disagree with the conclusion reached by ISS."
The company statement continued, saying the broker is "pleased that ISS recognizes the strategic merits and long-term benefits of the merger."
"However, we are disappointed with their conclusion that Towers Watson shareholders should not support the merger."
Towers Watson also said in a news release that it disagreed with the ISS conclusion, saying the advisory firm did not credit "the significant long-term value creation potential of the proposed merger with Willis."
"We firmly believe that the combination with Willis is in the best interest of our shareholders and remain committed to successfully completing the transaction," the company said.
Two insurers lead the way for gender equality
Allianz
and the
Suncorp
Group have been announced as the only two industry winners of the 2015 Workplace Gender Equality Agency's (WEGA) Employer of Choice for Gender Equality citations in Australia.
The Government-run citations recognise employer commitment and best practice in promoting gender equality in the workplace with ninety organisations cited nationwide.
Niran Peiris, managing director of Allianz Australia, said that the citation showed the company commitment to creating a diverse workplace.
"Allianz is extremely pleased to be recognised once again for its ongoing commitment to gender equality," Peiris said.
"The citation reinforces our brand and the fact that we are genuinely committed to creating an environment that welcomes and leverages diversity of all kinds.
"This recognition helps to promote Allianz as an organisation that seeks to foster an inclusive culture that actively supports gender equality and reinforces the proactive strategies in place to increase the diversity of our workforce."
A Suncorp Group spokesperson echoed these comments saying that the citation is cause for celebration across the company.
"For the Suncorp Group, the citation acknowledges our continued focus on building a highly diverse and inclusive workforce to deliver value for our customers, people and the communities in which we serve.
"It also recognises the best practice initiatives within our business that support our vision of being '
the
place to work in Australia and New Zealand'.
"A diverse and inclusive workforce enables Suncorp to remain agile and resilient; we're able to quickly respond to the changing needs of our customers.
"Building a culture that values differences and supports inclusiveness enables our people to perform at their best, which in turn drives innovation, collaboration and better business performance."
Peiris stressed that equality and diversity are not just buzz words for the industry but make business sense.
"I fundamentally believe diversity makes good business sense," Peiris continued.
"Australia is an incredibly diverse country and it is important that businesses reflect the community that we operate in. There is also plenty of data that supports how companies with diverse and inclusive workplace cultures outperform those that do not.
"At Allianz, 60% of our workplace is female, so diversity is a key part of our employee engagement strategy and is intrinsic to the culture of the organisation.
"While as an industry we still have a way to go in improving gender equality, we can see many great examples of best practice initiatives to improve gender balance."
WGEA director, Libby Lyons, praised the diverse list of employers that made the list for their commitment to equality and the value they place on diversity.
"Employers increasingly understand and value the benefits of having a diverse workforce for organisational culture and business performance," Lyons said.
"I congratulate all of the 2015 citation holders for their initiative and commitment. These employers are at the frontline of driving positive change as they set the gold standard for inclusive workplaces.
"It's especially encouraging that more organisations are looking for ways to actively support women and men to balance their caring responsibilities while also pursuing their careers."