​News in Brief: Peer-to-peer accommodation site offers insurance | Insurance Business New Zealand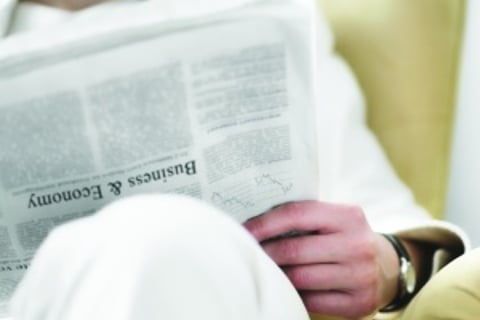 Peer-to-peer accommodation site offers insurance
Apartment-sharing service Airbnb is offering a new host protection insurance program covering up to $1 million in liability for renters and homeowners that host travellers through the service, the US company said this week.
If a guest is injured in a listing or on the building property during his or her stay, liability insurance provides coverage for hosts and, where applicable, landlords and homeowners associations, according to Airbnb.com.
"Over 25 million guests have had safe, positive experiences staying on Airbnb, but we know that accidents happen," the website says.
While it is expected to take effect on January 15 in the US only initially, the company says it is working to expand it internationally as well.
The host protection insurance program does not cover liability arising out of intentional acts by the host; nonphysical injuries such as slander or emotional distress; and injuries caused by drywall problems, mould, bed bugs, asbestos or pollution, according to the website.
Airbnb already offers a host guarantee that would cover up to $1 million in damages to eligible property – 'an unmatched level of protection in the travel industry,' the site says.
Kiwis better than Aussies at customer satisfaction
New research has been published which shows Kiwi insurance companies are better than the Aussies at keeping customers happy.
The survey of more than 6500 service reviews by 500 customers was undertaken by professional body International Customer Services Professionals (ICSP).
Category winners in general and health insurance were
AA Insurance
and
Southern Cross
Health Society who also rated the highest in the NZ market overall.
A comparison study in Australia showed customer service providers in New Zealand had higher ratings than leading Australian companies.
ICSP chairman Phil Prosser said: "In Australia insurance companies did not rate as highly for their customer service levels, which shows NZ companies in this sector are ahead of the game.
"That could suggest that overall consumers are becoming far less tolerant of poor customer service, with most Australian respondents saying they have refused to use a company or service based on bad past experiences," he said.
ACE manager honoured
ACE New Zealand's risk engineering manager Graham Ramsay was honoured by minister of commerce Craig Foss at an awards ceremony in Wellington earlier this month.
Ramsay represented the Insurance Council of New Zealand on a committee that reviewed the NZ fire sprinkler safety standard NZS4541:2013 which enjoys one of the highest levels of reliability of any fire sprinkler standard in the world.
To acknowledge the committee's work, each member was invited to the Executive Wing of the New Zealand parliament buildings to be presented with an Annual Meritorious Service Award for 'Committee of the Year'.
Country president for ACE in New Zealand, Paul Martin, said: "I am delighted to see Graham's work acknowledged by Minister Foss. His work, and that of his fellow committee members, was an important process that will ensure the safety of New Zealanders for years to come."
In other ACE NZ news, the company has just launched a new website designed to improve the online experiences of customers, brokers and other business partners by providing quick and easy access to information about its suite of products.
The address is
www.acegroup.com/nz_en
Insurer announces six finalists in rugby safety awards
All Blacks insurer
AIG
has announced the six finalists for its Rugby Safety Awards – with two Kiwi clubs making the list.
The awards, aimed at improving safety in rugby, were launched in six global regions and invited clubs to showcase how they are improving safety at their rugby club.
The entries were judged in London by three current All Blacks, Charles Piutau, Victor Vito, James Parsons – and legend Sean Fitzpatrick.
The six winning entries were Poneke Football Club (NZ), Rye Rugby (USA), Melbourne High School (Australia), Projeto UMRio (Brazil), Waiheke Island (NZ) and Leones de San Marcos (Peru).
The public can go to www.AIG.com/SafeRugby until 25 November to cast their vote for the overall winner.
AIG's global head of sponsorship Daniel Glantz said the awards had encouraged conversation around safety in rugby.
"We are extremely proud of all the clubs who took part."