News in Brief: Prospect of British exit from EU a worry for insurers | Insurance Business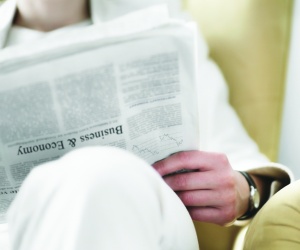 Prospect of British exit from EU a worry for insurers
The possibility that Britain may leave the European Union is making insurers in the UK nervous with fears it would curb their ability to sell policies across the continent and jeopardize years of work on a common regulatory framework.
With Britain's new Conservative government promising to hold a referendum on EU membership by the end of 2017, industry bodies such as the Association of British Insurers have been voicing their concerns,
Reuters
reports.
AM Best analyst Catherine Thomas said the cost of having to set up EU-domiciled subsidiaries in order to sell there would be prohibiting for many. "The loss of those passporting rights could be a signficiant issue," she said.
There are also worries about a loss of British influence over the creation of new rules to govern the amount of capital EU insurers will need to set aside to run their business, known as Solvency II, which are still being thrashed out.
CEO of Lloyd's, Inga Beale, has made her view on the threat of a British exit – or 'Brexit' – clear. She told a conference in Luxembourg last week that leaving Europe 'would be bad for business," adding: "We think that open trade and being part of a bigger community is very important."
New global insurance leader appointed
PwC
has appointed its new global insurance leader, Stephen O'Hearn, who will take over from David Law after he retires this month.
Based in Zurich, O'Hearn currently leads PwC's insurance practice in Europe, the Middle East and Africa.
O'Hearn has over 30 years' experience including serving as audit partner and advisor to many of the world's leading insurers. He is also a member of the board of directors of the International Insurance Society.
"It has been a pleasure to have worked closely with David over many years. His leadership has been key to the development of PwC´s Global Insurance Practice. I am honoured to have the opportunity to lead this Practice," he said.
"These are exciting times for insurers as they capitalise on innovative technologies to serve the needs of families and businesses. We look forward to supporting the efforts of the insurance industry globally."
Insurance may not respond in FIFA World Cup corruption scandal
While international football organisation FIFA has $900 million in event postponement/relocation insurance for the 2018 World Cup games in Russia, coverage may in fact not respond if the games are moved as a result of the corruption scandal,
Business Insurance
reports.
US and Swiss authorities are still investigating FIFA's selection of Russia and Qatar for the 2018 and 2022 games respectively and if evidence of wrongdoing is found, sources say it is uncertain whether the program will respond.
According to FIFA's 2014 financial report, covered risks include 'natural catastrophe, accidents, turmoil, war, acts of terrorism, nonparticipation of teams and epidemic diseases.' The report says FIFA would cover cancellation of the event from its own reserves.
A spokeswoman for Swiss Re, which has insured previous World Cup risks, said generally event cancellation policies cover only losses from a cause that is beyond the control of the policyholder and typically exclude losses arising from fraud.
A FIFA spokesman said the organisation did not expect changes to its event schedule because of the criminal investigation.
"Our tournaments and other activities are all progressing as planned," he said in a statement to
Business Insurance
.