News in Brief: Ride-sharing app pairs with insurer in world first | Insurance Business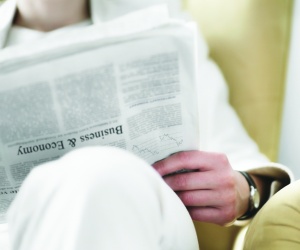 Ride-sharing app pairs with insurer in world first
Uber has joined up with American insurer Metromile to offer a world first insurance option for the ride-sharing app.
Metromile will use its telematics technology to charge insurance based on a per-mile basis when without an Uber passenger and will pay a flat-fee for their time using the app – covering aspects of both personal and commercial insurance.
"Because we can tabulate all miles driven, it becomes a matter of distinguishing personal miles from 'rideshare miles' - specifically, those driven from the moment a driver is matched with a rider until that passenger safely exits, thereby ending the trip," Metromile said in a blog post on their website.
"Metromile and Uber will coordinate to verify those timeframes and miles. For each monthly bill, rideshare miles will be subtracted from the total, and the driver is only billed for the personal miles. Rates will still vary by individual, but these are no different than how Metromile determines pricing for current (non-rideshare) drivers.
Metromile, based in San Francisco, has used its per-mile calculations since it launched in 2013 and claims to save customers who drive less than 10,000 personal miles a year 40%-50% on insurance premiums by using its telematics dongle.
"Not only do drivers have the potential to save money, but ultimately they finally get peace of mind.
"They no longer have to live in fear of being denied coverage by a personal auto insurer because they participate in an Uber TNC, nor will they worry about coverage during formerly-ambiguous grey areas. Commercial coverage provided by Uber during actual Uber trips is still maintained and does not change because of this partnership," the blog post continued.
The insurance program will be available in California, Illinois and Washington State from early February.
Insurer highlights growing risks to commercial plane crashes
German insurer Allianz has warned that cyber attacks and commercial drones are becoming a growing threat to commercial flights in a review of aviation safety published last week.
In light of the growing reliance on computers and navigation systems, the insurer said: "Cyber terrorism may replace the hijacker and bomber and become the weapon of choice on attacks against the aviation community."
Another potential threat comes from the use of commercial drones in surveillance, crop dusting, news gathering and sporting events and for which there is no standard international regulation,
Reuters
reported.
"The potential risks are obvious, namely collision or third-party damage or injury and resulting liability," Allianz said.
The International Air Transport Association estimated the skies will grow more crowded, with around 16 billion passengers in 2050, compared with 3.3 billion in 2014.
While increasing safety had pushed down airlines' insurance premiums until this year, when losses including two Malaysia Airlines jets are expected to boost claims to a record $800 million.
Allianz estimated the insured value of airline fleets will rise to more than $1 trillion within the next five years from less than $900 billion currently.
It also said pilots needed more training if systems fail. "Improvements have to be made especially to get rid of passivity in the cockpit due to automation."
Broker boosts marine risk capability
Arthur J Gallagher has appointed two marine specialists to its Sydney-based team.
Former
Marsh
man Jim Metters has taken the key role of principal broker after a 40 year career in the industry and will join marine practice leader Alan Wilkins who heads up the team.
In addition to Metters, Mark Rudman will join the AJG marine practice this month as a client manager, bringing 13 years' experience as a marine insurance practitioner.
Mark Oatway, head of corporate broking at AJG, said: "The expansion of Arthur J Gallagher's specialist industry capabilities in Australia is progressing at pace.
"These key appointments deepen and complement our existing marine capabilities perfectly.
"The strengthening of our marine team is just one example of our ability to attract the best possible talent in specialist sectors.
"We are excited by the propects this offers to continue innovating and meeting the risk management needs of our clients."