News in Brief: Rural insurer's new stadium sponsorship deal | Insurance Business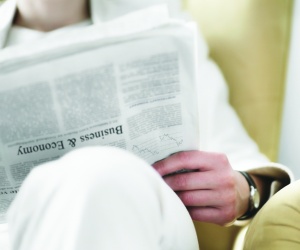 Rural insurer's new stadium sponsorship deal
FMG (Farmers Mutual Group) has signed a new naming rights sponsorship agreement for Waikato Stadium.
The agreement will see the NZ-owned rural insurer hold naming rights for the stadium for the next 10 years, with an option to extend for a further five years. From October, the facility will be known as FMG Stadium Waikato.
The deal coincides with FMG's expansion in the region, with new offices being constructed in Hamilton and more staff members due to be recruited.
Hamilton Mayor Julie Hardaker said the sponsorship would be good for the region, saying the company was a perfect fit. A portion of FMG's investment would go towards enhancing the experience of patron and event participants, she said.
Capricorn launches business insurance service
Aftermarket parts supplier Capricorn has launched a business insurance service,
Autotalk
magazine has reported.
These insurance products are accessed through Capricorn Mutual Limited and Capricorn Insurance Services to provide a one-stop risk solution for Capricorn members.
Capricorn Mutual provides protection products as an alternative to insurance exclusively for members and their associates.
Capricorn Insurance Services supplements Capricorn Mutual and is an insurance broker that supports members and non-members with their risk management needs.
It provides insurance options for risks outside of those protected by Capricorn Mutual.
Capricorn members can also earn reward points for insurance premiums paid as part of Capricorn's reward points program.
New look for Vero Centre
Work begins this week on giving the signage at the Vero Centre in Auckland's Shortland Street a much needed spruce up.
Vero New Zealand is taking each of the three neon signs down one by one to repair, repaint and refresh after 13 years of driving wind and scorching sunshine have taken their toll.
Site-specific health and safety documents have been prepared by Vero and the contractor Claude Neon to mitigate the many risks that come with working 150m off the ground, the company said.
New business manager for IUA
International Underwriting Agencies
(IUA) has appointed Brigitte Windsor as business manager, following her previous role as key partner relationship manager with
Lumley
/
NZI
.