News in Brief: Scholarship submissions open for Kiwis | Insurance Business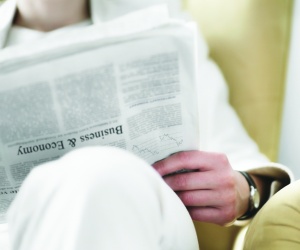 Scholarship submissions open for Kiwis
The Australian and New Zealand Institute of Insurance and Finance (
ANZIIF
) and the Insurance Council of New Zealand (ICNZ) have announced the opening of submissions for the 2015 ICNZ & ANZIIF Scholarship.
The scholarship is designed to inspire and build leadership potential amongst young insurance professionals and offers a prize of $10,000 to attend an international industry or leadership conference or seminar program.
Entrants must submit a 2,500 essay on the topic:
To what degree is the insurance industry prepared to respond to quickly emerging technologies and rapid societal change?
ICNZ CEO Tim Grafton said: "This scholarship will not only give the winner new skills and knowledge to help them to develop their leadership abilities, but will also enhance their understanding of the industry in a global context, and allow them to represent New Zealand among their international counterparts."
Applications close at 5pm Auckland time on Friday 30 October 2015. Entrants must be under 35 years, be citizens or permanent residents of New Zealand and must be a direct employee of a member of ICNZ.
Damages claims from firms affected by Tianjin blasts received
The Chinese units of European insurers Allianz and Zurich Insurance Group have received claims for unspecified damages from customer companies in the northeast city of Tianjin after two huge explosions in the port.
The pair said they are now assessing potential losses,
Reuters
has reported.
Zurich General Insurance Co (China) Ltd said it had received claims from companies including those operating in the property and cargo sectors. It didn't identify the companies involved.
Allianz said it is still assessing its potential exposure to the blasts. "We can confirm that Allianz China General Insurance has exposures in the areas of property and marine clients," Allianz told
Reuters
, "however we are unable to furnish any further details at the moment."
Chinese official investigators were still searching for clues to identify what caused the explosions in an industrial area at the port last week.
Steadfast increases debt capacity by $105m
Broker network Steadfast has entered into a $285 million syndicated loan facility with Macquarie Bank and New Zealand Banking Group to replace the existing $180 million bilateral facility with Macquarie.
The tenor of the new facility is five years in respect of $50 million, and three years in respect of $235 million, with a mechanism for two one year extensions by agreement of all parties, the company said in a statement to the market.
The change, which was initiated by Steadfast, follows on from the Board's decision to raise the upper end of Steadfast's target corporate gearing level to 25%, as reported to the market in February.
British company exits broker personal lines motor market
RSA has announced it is withdrawing from personal broker private motor, amounting to 7% of its motor book (65 million pounds GWP).
Managing director of personal lines intermediated at the insurer, Mark Allan, said trading in the motor market had been tough with no signs of improvement, with a number of competitors posting combined operating ratios over 100%,
Insurance Age
reported.
"We spent the last year talking to brokers in general about their view of the market and that informed our decision," Allan said.
Last year RSA cut down its personal motor business in Belfast and Manchester, affecting around 800 brokers at the time.
But Allan said the 300 or so brokers affected by this latest decision were expected to be redeployed.