News in Brief: Senators demand anti-hacking details from carmakers | Insurance Business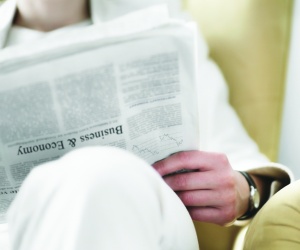 Senators demand anti-hacking details from carmakers
Two US lawmakers have written to the world's biggest automakers for information on steps they have taken to protect cars from being hacked.
Democratic senators Edward Markey and Richard Blumenthal wrote to 18 automakers last week asking about efforts taken to secure vehicles including 2015 and 2016 models, including how they test electronic components and communications systems to ensure attackers cannot gain access to onboard networks.
The letter comes as attention on vehicle security has surged following the first car recall over a cyber bug, when
researchers gained remote control of a moving Jeep in July
.
Markey, who began a review in December 2013, said in a February 2015 report that the spread of technology connecting vehicles to networks had outpaced industry and government efforts to protect vehicles from hackers,
Reuters
reported.
"As vehicles become increasingly connected to the internet, and to one another through advanced features and services, we continue to see how these technologies present vulnerabilities that can compromise the safety and privacy of drivers and passengers," the senators' letter said.
Letter recipients included BMW, Fiat Chrysler, Ford Motor Co, General Motors Co, Toyota Motor Co and Volkswagen AG.
CBL concludes IPO bookbuild
Credit surety and financial risk insurer
CBL Corporation
has completed its bookbuild to institutional investors and NZX firms with a final offer price of $1.55.
The final offer price was at the lower end of the range of $1.45-$1.85 and means that NZ$125 million will be raised, CBL said.
Of that, NZ$90 million will be used to fund growth opportunities for the group including the recently announced acquisition of Australian insurer Assetinsure.
CBL chairman Sir John Wells said the company was excited by the opportunities that the listing brings them.
Earlier in the week CBL announced it will be appointing a new international accounting firm to carry out the company's future auditing requirements, including the audit at the end of the year.
The company's existing auditor, Crowe Horwath, had informed them it didn't have the resources to continue in its role with CBL's changing requirements as a listed company on the NZX and ASX.
Travel insurer expects hundreds of RWC-related claims
Allianz
Global Assistance is expecting to get more than 450 claims form the more than 4,000 fans travelling to the UK for the Rugby World Cup tournament.
It says 21 of these it expects to be due to food poisoning, 15 will be lost luggage, 30% of trips will be cancelled prior to travelling, 26 will be related to lost smartphones, 13 broken bones and two heart attacks.
It estimated the cost of cancelling a trip due to illness to be some $78,000, with one couple who had been saving for the last four years to attend the RWC all the way through the pool games to the final already having to claim.