News in Brief: Specialist broker launches Aus/NZ focused operations | Insurance Business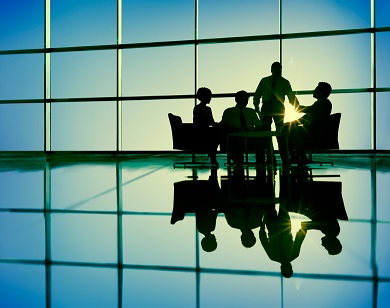 Specialist broker launches Aus/NZ focused operations
Independent specialist insurance and reinsurance broker, BMS Group Ltd, has launched a new affinity broking operation focusing on Australia and New Zealand, the company has announced.
The team will be based in Melbourne and led by Shamus Breen, working closely with BMS global affinity practice leader Brian Gomes, BMS said.
Breen joins from
Marsh
, where he most recently served as national manager for consumer affinity. He brings more than 20 years' of experience to BMS, having progressed through a variety of roles at Marsh including national manager for specialty and national manager for motor.
David Battman, CEO of BMS International, said the Melbourne office would build on the firm's existing wholesale and facilities broking offices in Sydney and Brisbane.
"Globally, there is a growing market for our industry-leading online sales technology, which is serving us so well in Canada.
"By introducing this proven technology platform to Australia and New Zealand, using our new base in Melbourne, we are demonstrating our commitment to a market with significant growth potential."
He added: "Shamus brings a wealth of industry knowledge and market contacts to the new BMS operation and we are convinced he will contribute significantly to the growth and development of our regional business."
NZ insurance recruiter returns
There is a new insurance recruitment brand hitting the market, launched by former Stirling Andersen manager Paul Wheeler.
Having waited out his six months restraint of trade, Wheeler said he was looking forward to getting back into the swing of things with
Human Edge Recruitment
.
"I think my consultative approach has been really well received in the insurance sector," he said.
"There seems to be a need for someone who can offer candidates, who may only be passively looking, some confidential, subjective advice around their personal brand, career and salary benchmarking and what the next job should look like."
Admitting he is addicted to the buzz of recruiting, Wheeler said: "There are some fantastic characters within the insurance sector and some exciting opportunities for those looking to better their career."
Law firms' insurance promotions
Two major law firms have revealed a string of recent promotions which will have benefits for the insurance sector.
Amongst nine new appointments at Chapman Tripp is Nik Bruce-Smith in Wellington, who is now promoted to senior solicitor.
Bruce-Smith has advised on a broad range of complex litigation and dispute resolution matters, with a particular focus on insurance, the energy sector and fisheries.
Since joining Chapman Tripp in 2012, he has appeared in the High Court, Court of Appeal, and has particular expertise and experience in large commercial arbitrations and acting as lead counsel in the successful mediation of disputes, the firm said.
DLA Piper has also boosted its insurance team with two recent promotions to senior associate.
Caroline Halliday joined the team after graduating in 2001 and re-joined in August 2014 following a period working in London and in the environmental and public law team at DLA Piper New Zealand.
Shane Swinerd has handled a variety of liability and recovery files for insurers and their clients and is involved in assisting insurers with legal compliance requirements.
PwC partner selected as chair
Long-term partner Michele Embling has been appointed chair of PwC New Zealand for a term of four years, effective 1 October 2016.
Embling has been at PwC for 16 years – 11 of them as partner and with four years as a member of the executive team.
She succeeds Jonathan Freeman, who was chair since June 2012. He will hand over the reins on 30 September and continue as a senior assurance partner.
CEO and senior partner Bruce Hassall thanked Freeman before welcoming Embling as next chair.
He said: "Michele has led our assurance practice for the past three years and has a successful track record of leading transformation projects.
"She is widely respected in the market for her ability to influence and bring people together."
Related stories:
Kiwi brokers' concern about 'old-fashioned' industry
Top lawyer reveals reason for risqué internet searches
PwC announces new CEO