News in Brief: Specialist Lloyd's underwriter exits general liability | Insurance Business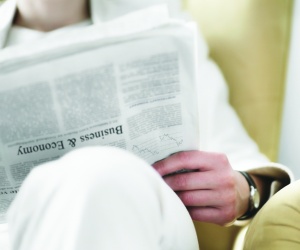 Specialist Lloyd's underwriter exits general liability
Marketform has announced it will cease to write General Liability business, a move that comes as part of a broader strategic review of the business.
The specialist Lloyd's underwriter, which is part of the Great American Insurance Group, has provided capacity for medical malpractice insurance for both public and private medical organisations in New Zealand and Australia.
The syndicate has also written property business in New Zealand.
"Alongside its shareholder, American Financial Group, Marketform concluded that it is not a line that fits with the Group's longer strategic vision," the company said in a statement.
It would retain two underwriting professionals, with both a box and office presence, in order to service commitments to existing clients.
Martin Reith, CEO, Marketform Managing Agency Ltd, said: "We did not take the decision to exit General Liability lightly, however, as part of the ongoing strategic review of the business, we concluded that this line no longer fits our longer term plan for Marketform.
"Importantly, we will maintain our commitment and service excellence to clients with existing policies while more broadly we are excited about the opportunities for growth we see across other lines."
Insurers' rapid move to digital
Three out of four Australian insurers expect their sales to be fully digitised in three years, according to research by consulting group Accenture.
Seventy per cent of Australian general and life insurers expected sales of their policies to be purely digital as demand for online-based services soared, the
Sydney Morning Herald
reported.
The survey also found Australia was ahead of the pack compared with its international peers, which questioned 414 insurance executives across countries.
Accenture's insurance strategy lead for Australia and New Zealand, Ravi Malhotra, said the move was not only around cost, but in response to customer expectations.
"The move to digital is much more natural and much more believable [in Australia]," he said.
This compared to insurers in the US who still used intermediaries such as brokers to sell policies.
Malhotra said he also expected more companies to move beyond the traditional insurance offering.
"To do that, they need partners and they need data, and that's where we see them forming partnerships."
The research also found 65% of insurers found the deployment of new sales tools on mobiles would be on their radar over the next three years.
This was followed by tapping big data and cognitive learning technology to improve the quality of advice given to customers at 63%.
Insurance money helps kiwifruit grower
Seeka Kiwifruit Industries increased its annual profit 35% after receiving insurance money from a fire at its largest packhouse facility.
Profit rose to $4.3 million in the 12 months to 31 December, from $3.2 million the year earlier, the company said in a statement.
Its forecast had been between $2.96 million and $3.53 million, which had reflected uncertainty around insurance claims relating to the fire.
It received $5.46 million in insurance proceeds from the fire, although there were still some claims to be finalised or accepted at the year end.