News in Brief: Third US health insurer hacked | Insurance Business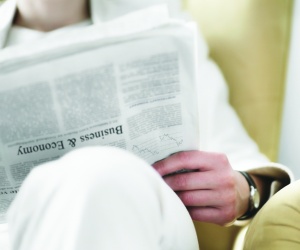 Third US health insurer hacked
US health insurer CareFirst, has admitted it has been hacked and the data of 1.1 million of its customers exposed.
The breach took place in June last year but was only recently discovered. It follows similar attacks at Blue Cross, which had 11 million customer records stolen, and Anthem, which lost 80 million records.
The CareFirst database accessed included member names, birth dates, email addresses and identification numbers, bbc.com reported.
It did not include social security numbers, medical claims, employment, credit card or financial information, the company said.
Investigators looking into the breach told US newspapers the methods used in it resembled earlier attacks blamed on China, an accusation denied by the Chinese authorities.
Zurich Insurance to effect $1 billion in savings
Zurich Insurance Group plans to shed underperforming businesses and potentially cut an unspecified number of jobs in order to realise at least $1 billion in savings over the next few years.
The Zurich-based insurance giant also said it will put $3 billion in excess capital to work over the coming 18 months by pursuing acquisitions and returning the remainder to shareholders,
Dow Jones News Service
reports.
The announcements come after the company posted a 4% decline in first quarter profit caused by a combination of low interest rates and disappointing global economic growth.
CEO of Zurich's Global Life unit, Kristof Terryn, said the company had also seen its expenses mount due to the recent strengthening of Switzerland's currency following a policy change by the country's central bank in January.
Terryn said it was too earlier to say how many positions would be affected.
Airbag manufacturer in massive global recall
Takata Corporation, the Tokyo, Japan-based air bag manufacturer has announced that it is recalling 34 million air bags worldwide, a move representing the largest automobile recall in North American history, reports
The Globe and Mail
.
These defective air bags have led to six deaths internationally, and will impact cars from eleven manufacturers, including Honda Motor Co. Ltd., Nissan Motor Co. Ltd. and Toyota Motor Corp. All fatalities thus far have occurred in Honda vehicles.
According to US government regulators, the air bags are deploying too forcefully, sending sharp debris and shrapnel throughout the vehicle. It is also accused of evading further investigation into the faulty auto parts.
"Takata should have been much more aggressive before now in protecting passengers through a national recall," said US Senator Richard Blumenthal. "In the meantime the Department of Justice should be taking appropriate action to investigate and impose penalties."
Starting in February, the National Highway Traffic Safety Administration (NHTSA) has fined Takata US$14,000 a day for failing to cooperate in its airbag safety probe.
Takata faces a maximum of US$70 million in penalties from the agency.
The recall, however, is estimated to cost Takata somewhere between US$4 billion to US$5 billion, not including the host of class action lawsuits that are expected to arise in U.S. and Canadian courts, as well as the fees that will be incurred by further regulatory and criminal investigations into the matter.