News in Brief: Top honour for Kiwi insurance boss | Insurance Business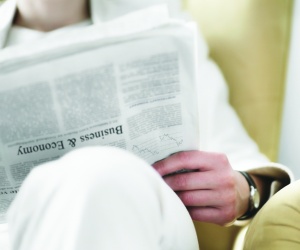 Top honour for Kiwi insurance boss
New Zealander Mark Wilson, who heads up British insurance company Aviva, has been named the UK's New Zealander of the Year 2016 at the New Zealand Society's Waitangi Day Charity Ball.
The award recognises the outstanding contribution that a New Zealand or British national has made in promoting the interests of New Zealand or New Zealanders in the United Kingdom.
Wilson was presented the award by society president Robyn Allardice-Bourne, High Commissioner for New Zealand Sir Lockwood Smith and Kathryn Robertson of Air New Zealand, the
New Zealand Herald
reported.
Allardice-Bourne said Wilson received his award in recognition of his outstanding contribution to leading global discussions on how businesses can create a lasting legacy.
"In particular Mark has led debates on how to mobilise the $300 trillion of capital in the financial markets to achieve the UN's Sustainable Development goals," she said.
"Mark is an outstanding individual, not only in his business endeavours, but in his vocal support of several initiatives focused on how business can make a positive and lasting impact on society.
"Rarely do you find an individual with such passion and energy to make positive change for the benefit of us all."
Last October
Wilson made headlines for addressing the UN General Assembly
on behalf of the global business community.
The former Rotorua-raised executive spent 14 years in Asia ending as CEO of Asian insurance giant AIA.
He joined Aviva at the start of 2013 and led the company's $13 billion acquisition of Friends Life Group in 2015, the largest deal in the UK insurance sector for 15 years.
Insurers expect low level claim influx from latest quake
The Insurance Council of New Zealand (ICNZ) has said it expects nearly all residential claims to result from yesterday's 5.7 magnitude earthquake in Christchurch to be for EQC to handle as they are below cap.
CEO Tim Grafton said: "Essentially it looks at the moment like there is possibly some liquefaction in New Brighton, cliff fall in Sumner, and that claims losses are likely to be EQC losses under the $100,000 claims cap."
Grafton said insurers would be checking properties under construction or repair as these were the ones that would have been most vulnerable.
There had been little property damage reported so far, however.
"We expect some commercial claims, but these are mainly going to be low level reflecting damage from goods falling off shelves and such like.
"We will have a better picture over the coming weeks," he said.
Insurers driving IT investment
Insurers around the world are showing more confidence in finding ways to invest in information technology to grow their business, according to consultancy firm Ovum.
A survey of 389 insurance carriers as part of the ICT Enterprise Insight (ICTEI) program during the third quarter of 2015 showed that 62% were looking to grow their IT budgets in 2016.
Only 11% were looking to cut expenditure. This compared to 47% that expanded and 17% that slashed IT budgets in 2014/2015.
Ovum principal insurance analyst Charles Juniper put the change down to premiums returning to positive growth in 2015.
However, he said insurers had different, complex priorities across a range of functional areas, and IT groups were being asked to meet these priorities while also tackling revenue growth, operational efficiency and regulatory compliance.
Juniper said Latin America would lead the way on increasing IT budgets, while Europe was also showing signs of positive growth, which gave insurers in this region an opportunity to grow their IT capabilities.
"The insurance industry, particularly in Europe, has had a long struggle to maintain profit margins since the financial crisis," Juniper said.
"There is increased focus on operational efficiency across the board, with fraud management and underwriting systems emerging as significant areas of IT investment.
"Investment in the Internet of Things (IoT) managed platforms, and investing in analytics at the point of use in particular, look like strong areas in which proactive insurers can achieve strong positive differentiation from competitors."