News in Brief: Tower advises of storm impact | Insurance Business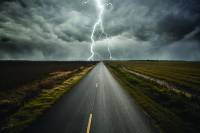 Tower advises of storm impact
Tower has announced it anticipates the financial impact of the storm which affected the west coasts of the upper South Island and lower North Island to be between $2.6 million and $5.8 million after tax.
The company said the financial impact of the event had been reduced by the reinsurance programme, which limited the potential impact to $5.8 million after tax.
Tower said it had received more than 200 claims relating to the storm with CEO David Hancock saying the company had brought in extra assessors and claims staff to help.
AJG Asia Pacific MD promoted
Arthur J Gallagher's managing director for the Australia, New Zealand and Asia Pacific region, Jonathon M Winsbury, has been appointed corporate vice president, along with five others.
Winsbury has over 29 years in the insurance and claims industry, joining AJG in 1998 and holding various management positions within the company's Australian third-party claims management business.
He joins Walter P Bryce, Sean P Connelly, James J Murray, Russell G Parsons and Russell J Pass who have also been appointed as corporate vice presidents by AJG's board of directors.
"All of these individuals have the solid expertise and depth of experience that will add significantly to our corporate management team," said J Patrick Gallagher, chairman, president and CEO.
Broker's interior design awarded
Aon New Zealand's new open-plan office fit-out has been recognised at the 2015 Western Architecture Awards.
Jury convenor Mike Swann said one aim of the awards was to showcase work that enhances the human spirit.
Matz Architects' work for Aon was one of two projects in the interior category, with judges describing it as a 'vibrant office environment' in which 'materials, details and fittings all contribute to making a successful transition to an open-plan office environment'.