News in Brief: UAC hosts Auckland seminar | Insurance Business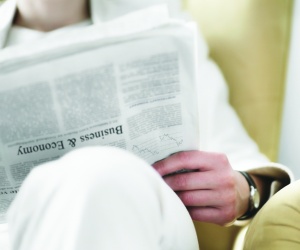 UAC hosts Auckland seminar
The Underwriting Agencies Council (UAC) is hosting a professional development seminar in Auckland next month for the first time.
The seminar will see DLA Piper New Zealand partner
Crossley Gates
outline the implications of two pieces of legislation – the Health & Safety in Employment Act 1992 and the Sentencing Amendment Act 2014.
Gates will provide an overview of the proposed reforms; detail DLA Piper's experiences with defending prosecutions; and explain the increased exposures the reforms create.
UAC general manager
William Legge
the organisation had held seminars for its Australian members for many years and had now expanded the program to cater for its growing New Zealand membership.
"Professional development events are another opportunity for underwriting agencies and brokers to connect at UAAC-sponsored events," he said.
The seminar will be held at 8am on Friday 7 August at the DLA Piper Tower, Level 22, 205 Queen Street, Auckland.
Name change for ISO
The Insurance & Savings Ombudsman Scheme will become the Insurance & Financial Services Ombudsman Scheme (
IFSO
Scheme) as of 1 November 2015 in order to more accurately reflect its membership.
There is to be a transition period between 1 July – 1 November 2015 during which time participants can update and publish their documentation and websites with the new details.
Other key changes in the Scheme include an increase from two to three months for the timeframe for making a complaint after 'deadlock' and an increase in the monetary limit for complaints relating to products that provide regular payments from $1,000 to $1,500.
DLA Piper promotions
Law firm DLA Piper New Zealand has announced a string of promotions amongst its people.
Nicole MacFarlane has been promoted to special counsel in the firm's financial services team, while Tom Barnes, Aimee Credin, Pavanie Edirisuriya, Erin Vercoe and Megan Yardley have been made senior associates and Nick Chapman and Samuel Wilson have been made senior solicitors.
DLA Piper chairman Martin Wiseman said: "All of these individuals have performed at an exceptionally high level and were well deserving of promotion this year."
RBNZ data collection
An update on the development of insurer data collections has been provided, including a summary of feedback from the recent consultation and trials, RBNZ's responses, near final draft versions of the forms and definitions, timelines for the finalisation requirements and other steps on the path to implementation.
RBNZ is requesting further feedback on revised drafts and has arranged meetings in Auckland and Wellington to discuss the issues.
These will take place on 10 July at the Heritage Hotel in Auckland and at RBNZ in Wellington on 13 July.