News in Brief: UAC's inaugural NZ expo a success | Insurance Business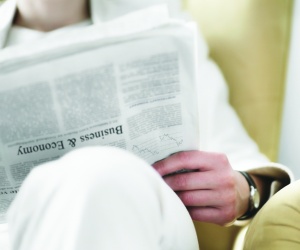 UAC's inaugural NZ expo a success
The Underwriting Agencies Council (UAC) has announced its first ever New Zealand expo held last week as a great success.
The event followed a breakfast put on by the Insurance Brokers Association of New Zealand (IBANZ) which featured a speech by visiting Lloyd's chairman John Nelson.
A UAC spokesperson said of the expo: "It provided excellent exposure for UAC's NZ-based members, with brokers very enthusiastic about seeing what UAC members had to offer."
The consensus among stallholders spoken to by Insurance Business was that for future expos, the pitch to attendees would need to be tweaked to attract brokers who would find their offerings more relevant.
However, all agreed it was a positive start to what was hoped would eventually emulate the success of expos regularly held in Australia.
Third version of solvency return issued
The Reserve Bank has now issued version 3 of the Insurer Solvency Return which is to be used by all insurers subject to at least one NZ solvency standard for their solvency returns.
The main changes to the return include:
Consequential amendments needed for the solvency standards issued December 2014;
Changed look and feel to be consistent with other insurer forms to be released later in the year;
Simplified reporting of consolidated solvency results; and
Improved clarification of some solvency-related information.
Insurers are expected to use the updated Insurer Solvency Return for reporting dates from 31 March 2015 onwards with the guide to usage also receiving an update.
Equally, those insurers have been issued a section 59 exemption notice for the solvency reporting are expected to use a newly updated Insurer Solvency Exempt Return for reporting dates from 31 March 2015 onwards.
The returns and guide can be found in the
Regulation in the insurance
sector page.
Liability conference date announced
The Australian and New Zealand Institute of Insurance and Finance (
ANZIIF
) has announced the date for their Liability Conference in New Zealand as 7 May 2015.
This year's event will feature a full-day of interactive sessions held by a host of subject matter experts, providing insights into key issues affecting liability insurance that have arisen in the previous 12 months along with a view into what the future holds for the industry.
The event, which will be followed by post-conference drinks, is described as essential for all liability professionals, risk managers, brokers, underwriters, actuaries and claims professionals.
More speaker and program information will be announced in the coming weeks.
Canadian insurer to buy Brit for 1.22 billion pounds
Global specialty insurer and reinsurer Brit is to be taken over by Canadian insurer Fairfax in a cash deal worth around 1.22 billion pounds, reports Insurance Age.
The boards of both companies announced they had reached agreement on the terms of a recommended cash offer through which Brit's entire ordinary share capital will be acquired by FGL, which is owned by Fairfax.
Both companies said they were a complementary fit with the combination allowing Fairfax to enhance its global product offering and provide expanded underwriting opportunities and distribution channels.
Travel insurance comparison site adds two more brands
Comparetravelinsurance.co.nz has added two new partners to panel of providers since the beginning of the year.
Worldcare was added in January and this week they welcomed new online travel insurance brand, NZ-travel-insurance.com.au.
Director Natalie Ball they had seen some big improvements to their site recently.
"And the number of people researching their travel insurance through our site has tripled in the last month," she said.
This success had sparked heightened competition with Life Direct expected to launch a travel insurance comparison this month.
The company said more big name partners were in the pipeline for 2015 and more providers were being urged to join.