News in Brief: Upgraded rating for NZ insurer | Insurance Business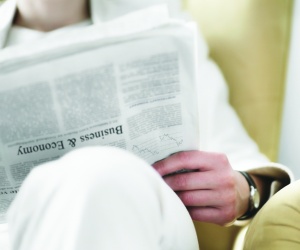 Upgraded rating for NZ insurer
Rating agency AM Best has upgraded the financial strength rating of
CBL Insurance
Ltd to B++ (Good) from B+ (Good) and the issuer credit rating to 'bbb' from 'bbb-' with its outlook for the ratings being revised to stable from positive.
The agency said the rating actions mainly recognised CB L's continued strong earnings trend driven by profitable underwriting which had enabled it to consistently grow its capital base and regulatory solvency position.
"Additionally, the rating upgrade acknowledges CBL's demonstrated capability of underwriting niche insurance lines that are expected to achieve favourable loss and combined ratios," the report said.
Fine voice for broker conference
Rothbury insurance
brokers may find themselves hitting all the right notes at their conference next month.
Opera singing host and emcee Darryl Lovegrove is flying in from Sydney to host the annual event to be held in Napier.
Lovegrove, who is the older brother of stand-up comedian Brendhan Lovegrove, has been known to persuade his corporate audiences to sing opera too as he regales them with his own operatically-themed entrepreneurial success story.
Rothbury
could soon have its own successful achievement to share – the company has been selected as a finalist in the 2015 AUT Faculty of Business and Law Excellence in Business Support Awards.
The company has been recognised for excellence in the Fuji Xerox Business $20m+ turnover category and will find out if it has won at a gala dinner on 29 October.
A date with risk
This year's
Risk Rendezvous
2015 – Changing Market Dynamics - promises to shed light on the latest industry information, insights and trends and features four industry experts to share them.
The Australia and New Zealand Institute of Insurance and Finance (
ANZIIF
) event is to be held at Auckland's Sky City convention centre on 11-12 August 2015 and will host the following speakers:
Tony Alexander, chief economist, Bank of New Zealand
Crossley Gates, partner, DLA Piper
Jeremy Holmes, principal, Melville Jessup Weaver
Kevin Biggar, author, speaker and presenter on TVNZ show First Crossings.
New representative body for Islamic insurance
Shari'ah compliant insurance products in London now have a representative body.
The Islamic Insurance Association of London (IIAL) has just been formed in order to create a representative body to support the work of those in the UK re/insurance markets that are transacting Islamic finance.
Insurance and reinsurance have been the last of the financial services sectors in London to establish Shari'ah compliant operations and products,
Advisen
reports.
IIAL chairman Max Taylor said the move came at a time when the Islamic risk and insurance sector was undergoing rapid growth.
"To enhance the sector and deliver change there is a real need for greater expertise and knowledge and this is where the London market can play a leading role.
"The formation of the IIAL is a tangible sign that London has recognised it has to play a role in the development of insurance solutions to the Islamic world."