News in Brief: VW scandal costs could reach $80 billion | Insurance Business New Zealand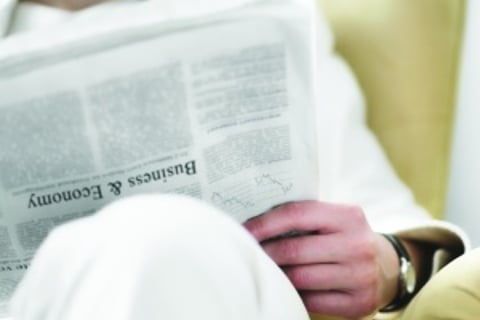 VW scandal costs could reach $80 billion
The costs of cheating on emissions tests in the US could cost Volkswagen up to $80 billion, experts predict.
As well as fines from governments, the German automaker faces the expense of recalling up to 11 million cars globally, the
Associated Press
reported.
While the company has set aside 6.5 billion euros already, industry experts estimate it could be five times more.
As well as the charges, the company is expected to suffer a drop in sales and its brand image could take years to heal.
Jeremy Robinson-Leon, principal and chief operating officer at New York-based PR firm Group Gordon, said: "This is damaging stuff that goes way beyond negligence and incompetence. The issue here is fraud and pretty brazen fraud at that."
New senior insurance litigator to join major player
Senior insurance litigator Caroline Laband is set to join global law firm
DLA Piper
as partner in its award-winning insurance team from 1 January 2016.
Laband has 15 years' local and international experience in New Zealand and the United Kingdom and is recognised as a leading expert in Insurance & Reinsurance in Who's Who Legal 2013 and 2014.
Prior to moving to New Zealand in 2008, Laband practised as a barrister at the prestigious 7 King's Bench Walk Chambers in London.
She practised principally in insurance and reinsurance, shipping, professional negligence, banking and financial services.
She joins DLA Piper from a local New Zealand law firm, where she has practised as a senior associate since 2009.
Laband was admitted as a barrister and solicitor of the High Court of New Zealand and as a barrister of England and Wales and has an LLM with honours from Cambridge University.
The firm said Laband's experience and profile aligned with its national and global platforms, which give clients the capability of connecting with a global network of legal services.
Registrations open for ICNZ conference
This year's Insurance Council of New Zealand (ICNZ) conference, titled The Consumer Spotlight – The Changing Environment, is now open for registration.
ICNZ president
Chris Black
said he was excited to share a line-up of expert speakers on topics that are shaping the New Zealand insurance industry.
The director of advocacy for the Association of British Insurers Louise Hanson, a former leading consumer advocate in the UK, will provide her unique view of insurers and their customers. She will be paired with the CEO of Consumer New Zealand, Sue Chetwin.
Minister Gerry Brownlee will outline the Government's plans for disaster recovery in Canterbury and Commerce and Consumer Affairs minister Paul Goldsmith will give his take on how insurers are dealing with consumers.
PR practitioner and former ICNZ communications manager Samson Samasoni will give an inside-out as well as an outside-in view on how the industry manages its reputation while Hon David Caygill will examine how well the industry regulates itself.
Emerging risks, fraud detection and reinsurance insights also feature on the agenda with the conference concluding with four CEOs including Jacki Johnson (
IAG
),
Chris Curtin
(AAI),
John Lyon
(
Ando
) and
Danie Matthee
(
Youi
) appearing on a panel to discuss the consumer environment.
New board member for leading insurer
Suncorp
has announced the appointment of a new member of its board of directors to replace the recently appointed new CEO and managing director of the company.
Michael Cameron,
who was welcomed to Suncorp
officially last week, is set to be replaced by Sally Herman who will take on the role as non-executive director on 22 October.
Herman has over 25 years' worth of experience as an executive in financial services in both Australia and the United States and has held senior executive roles at a number of companies, including Wespac and Macquarie.
Suncorp chairman, Dr Ziggy Switkowski, said the addition of Herman will help the company stay on track following Cameron's promotion.
"Sally has extensive financial services experience and will bring fresh insight and perspective into the challenges and opportunities presented to Suncorp now and into the future," Switkowski said.