​News in Brief: Who's in and who's out on UAC board | Insurance Business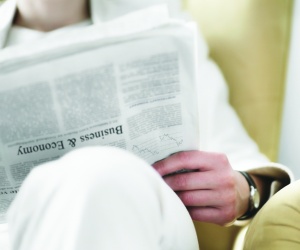 Who's in and who's out on UAC board
Two current directors have been re-elected to the Underwriting Agencies Council's board and two new directors have joined.
Chairman Heath Amber, from Millennium, and treasurer Linda King, from Sterling, were re-elected.
The new directors are Sportcover's David Lamb and Emily Walker, from Axis.
Two directors, Jo Lindsay-Eschbank, from SUA, and Steve Boucher, from Sportscover, retired and did not nominate for re-election.
Amber thanked both for their contributions to the board along with UAC general manager William Legge for his dedication to the council and its members at last week's AGM held in Sydney.
"Our strength lies in unity – together we can achieve important milestones for the agency sector," he said.
At a board meeting immediately after the AGM, directors resolved that Amber would continue in the chairman's role, Lyndon Turner as deputy chairman, and Linda King as treasurer. Peter Fryer was elected as company secretary.
NIBA appoints new president and vice-president
NIBA has announced that Graham Stevens, of Edgewise Insurance Brokers in Melbourne, has been appointed president of the industry body.
Stevens replaces David Wyner, a managing partner of Reliance Partners in Melbourne, as NIBA president and will serve a two year term.
Tim Wedlock of Austbrokers ARI Group in Sydney has been appointed vice-president, also in a two-year term and will replace Stevens in the role.
"It's a very great honour and responsibility to become the NIBA President and I'm very much looking forward to meeting as many members as possible as soon as I can to make sure we're representing their interests as well as we can," said Stevens.
Stevens has been on the NIBA Board of Directors since 2007 and is also a current board member of the
Steadfast
Foundation having been a Steadfast board member from 1996 to 2001. Wedlock has been on the NIBA board since 2010.
Out-going president Wyner will remain on the NIBA board and Stevens praised his service to the organisation.
"I'd like to pay tribute to David Wyner, whose enthusiasm and support for NIBA over the years has been second to none. I'm very pleased he's remaining on the Board so we can collectively continue to benefit from his insight and experience."
Steadfast welcomes Court approval
Steadfast Group Ltd has welcomed the Federal Court of Australia approval of the Scheme of Arrangement under which Steadfast will acquire all of the issued shares in Calliden Group Ltd.
The Scheme was due to become legally effective from 12 December 2014.
The implementation of the Scheme is scheduled for 23 December 2014 and includes payment of the Scheme consideration by Steadfast and completion of the sale and transfer of Calliden Insurance Ltd to Munich Holdings of Australasia Pty Ltd, a wholly owned subsidiary of
Munich Re
.
Car-booking app hits roadblocks
The controversial car-booking service, which lets people hail rides from their smartphones, has hit some major regulatory and legal bumps in its growth journey in several places worldwide.
Uber Technologies Inc was sued by the district attorneys of Los Angeles and San Francisco over claims that it makes false assurances to customers about drivers' background checks, reports
Insurance Journal
.
This came after a Spanish judge banned Uber from operating in the country; the city of Portland Oregon sued it for allegedly violating local laws; Rio de Janeiro declared the service illegal; and the Netherlands halted the ride-sharing service UberPop. In addition, New Delhi banned Uber after one of the service's drivers was accused of raping a passenger.
One industry observer said: "If the lower costs arise from insufficient screening and supervision of drivers and no insurance, the advantage is not sustainable and the valuation could collapse."