News in Brief: Willis Re names global chairman | Insurance Business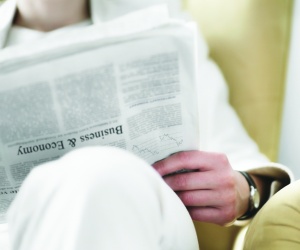 Willis Re names global chairman
Paddy Jago has been appointed global chairman of Willis Group Holdings plc's Willis Re unit, effective immediately, the company has announced.
The position was previously held by Peter Hearn, who has left to become CEO of the LLC reinsurance unit of Guy Carpenter.
In addition to his new role, Jago will remain chairman of Willis Re North America, a role to which he was appointed in 2011. He will have offices in both New York and London.
The company also said Mark Hvidsten, most recently Willis Re's director of strategy and transformation, has been appointed deputy chairman, alongside current deputy chairman Chris Clark.
James Kent and Andrew Newman have been appointed co-presidents to succeed Jago in his previous role as president of Willis Re, in addition to their respective roles as president of Willis Re North America and global head of casualty.
Hvidsten and Kent will be based in New York and Newman will be based in London.
Berkshire Hathaway's profit drop stems from down under
Billionaire magnate Warren Buffett's Berkshire Hathaway company has indicated that reinsurance losses in Australia are behind a 37% drop in second quarter profit, the
Australian Financial Review
has reported.
The company's American reinsurance business lost US$115 million directly because of storm damage on the Australian east coast in April, according to the company's disclosure in a regulatory filing in the US.
The company's net income dropped to US$4.01 billion from US$6.4 billion a year earlier,
AFR
reported.
It also pointed to currency movements to explain the lower profit.
June weather bomb cost insurers $44m
Extensive flooding in the lower North Island and West Coast of the South Island has cost insurers over $44 million, according to the Insurance Council of New Zealand (ICNZ), bringing the total cost to date for 2015 weather related events to nearly $100 million.
There were over 1,600 domestic claims costing more than $23 million in the lower North Island, with nearly 600 commercial and business interruption claims costing over $11 million. The remainder of claims was mostly for motor vehicles at over $1.3 million.
The full cost to the insurance sector will be more than $44 million as a substantial amount of council infrastructure damage will be underwritten through offshore insurance arrangements, ICNZ said.
ICNZ CEO Tim Grafton said the figures underlined the importance of the need for greater planning by central and local government to reduce and prevent damage from natural hazards before they occur.
Grafton said ICNZ research found 71% of Kiwis do not think that New Zealand is well prepared to minimise the economic and social costs of natural hazards.
Munich Re raises profit guidance
The world's largest reinsurance firm Munich Re has raised its profit guidance for the full year after net income beat analyst estimates on lower catastrophe claims.
Net income rose to 1.07 billion euros in the second quarter from 758 million euros a year earlier, the company said.
It has raised its full year profit target to at least 3 billion euros from a range of 2.5 billion euros to 3 billion euros. That compares with 3.2 billion euros in 2014.
The company also noted it had perhaps seen the first signs of price stabilisation emerging.
"Pressure on prices, terms and conditions remained high, in particular for natural catastrophe covers, which accounted for about 20% of these renewals," the reinsurer said.
"The decline amounted to 2.1% (previous year's renewals as at 1 July 2014: -3.6%); this could be the first indication of a stabilisation in prices."