News in Brief: World Bank aims for speedy insurance payout for Vanuatu | Insurance Business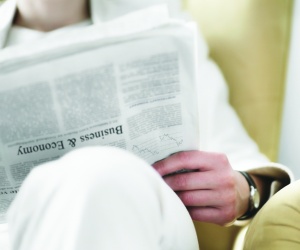 World Bank aims for speedy insurance payout for Vanuatu
The World Bank is exploring the possibility of a fast insurance payout under the Pacific Disaster Risk Financing Insurance Programme following the devastation wreaked by Cyclone Pam on Vanuatu.
The Washington-based cooperative of 188 countries, which includes New Zealand, said its disaster management team was monitoring the situation closely,
Radio New Zealand
reported.
IAG's Aussie exec reshuffle
IAG has announced a host of changes to its executive team across the commercial business in Australia.
Peter Harmer, chief executive of commercial insurance for the company will now lead the digital strategy of IAG over 2015 while chief commercial officer for the commercial insurance business, Ben Bessell, will replace Harmer on an interim basis as acting chief executive.
In other changes, the company's chief risk officer, Justin Breheny will retire in April and acting chief strategy officer, Clayton Whipp, has been appointed as replacement.
Leona Murphy will resume the role of chief strategy officer and will continue with her current responsibilities for managing the new operating model and integration of the former Wesfarmers business, it was also announced.
Insurer CEO to present on innovation
IAG NZ CEO Jacki Johnson is to present a talk on 'Creating a corporate culture that allows innovation to flourish' at this year's CIO Summit.
Johnson will be joining IT and business leaders from a variety of organisations including the NASA Jet Propulsion Laboratory and the City of Asheville in North Carolina at the Sky City event, titled 'Confronting disruption, the future of business technology', which is being held from 9-10 June 2015.
New A&H contacts for Dual NZ
NZ brokers will have to contact Australia for any Accident & Health requirements from now on, since the company closed its NZ A&H division.
That business will now be serviced by Renee McEntyre and Melanie Barrett, who have over 30 years' experience in the area, the company said.
"[This is] including a number of years in the NZ market, and [they] are both enjoying working closely with Dual's New Zealand brokers again."
Risk Rendezvous date announced
The Australian and New Zealand Institute of Insurance and Finance (
ANZIIF
) has announced the dates for the annual Risk Rendezvous as 11-12 August 2015.
Focused on changing market dynamics, RR15 promises to shed lights on the latest industry information, insights and trends.
The conference, which will be returning to Auckland, suits those in broking, underwriting, claims or risk management.
Partners pair up in Mini marathon for KidsCan
Two partners from DAC Beachcroft are driving 2,500km in a 1979 Mini Clubman 1275GT to raise money for KidsCan New Zealand.
Andrew McIntyre and Antony Holden (aka The Obiter Dicstars) are joining over 50 other Minis for the event, called the Pork Pie Charity Run, which goes from Kaitaia to Invercargill over six days and seven nights.
Key donors are being offered advertising space on their Mini for the event, so far including Auckland Insurance, Claymore Partners, Crawford & Company,
Crombie Lockwood
,
Delta
Insurance,
Novus
CMS, Novus New Zealand and
Vero
Liability.
They are also holding charity quiz nights in Auckland and Wellington this Thursday 19 March to help reach their $25,000 target.
To get in contact about sponsorship for the charity or to register for either the Auckland or Wellington quiz nights, please contact Tessa Ambler (tambler@dacbeachcroft.com). Alternatively, to make a donation to the team, please visit their Givealittle page http://bit.ly/18egOLD.