News in Brief: Zurich raises job cut plans | Insurance Business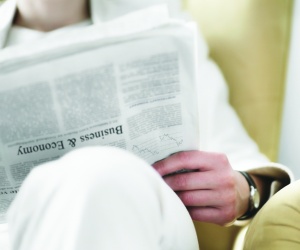 Zurich raises job cut plans
(Bloomberg) -Zurich Insurance Group AG, Switzerland's biggest insurer, is increasing job cuts and relocations to a total of at least 1,800 as the company reduces costs and overhauls its biggest unit.
The company will move 300 positions in group operations out of Switzerland by the end of 2018 as part of the $1 billion cost reductions announced in May, said Sylvia Gaeumann, a spokeswoman for the insurer in Zurich. In the corporate business of its general insurance unit, 360 positions will be affected globally by 2017, including dismissals, cancelled openings and relocations, she said.
The move follows cuts already announced that affect 1,140 positions, with 440 in the UK and 500 in Germany. Headcount won't fall by 1,800 under the measures because some roles will continue to exist in different locations, Gaeumann said.
Martin Senn stepped down as Zurich's CEO last Tuesday and Chairman Tom de Swaan took the post temporarily. The company had to abandon a bid for RSA Insurance Group Plc after a review of the general insurance unit forced it to increase provisions and the business reported a third-quarter loss.
While the review of general insurance under its new chief, Kristof Terryn, is complete, measures to improve the unit are ongoing. Zurich said last week it would no longer write general insurance business in the Middle East from this month because growth potential is limited.
Swiss newspaper Tages-Anzeiger reported the additional reductions in Switzerland lastThursday.
Ex IAG CFO's new green role
A former CFO for IAG NZ and EGM at State Insurance, Mary Jane Daly, has been elected chair of the board of the New Zealand Green Building Council (NZGBC), an organisation which strives to improve the quality and sustainability of the country's homes, schools and workplaces.
Daly joined the board in 2011 and is also an independent director of Kiwi Property Group Ltd, Airways Corporation of New Zealand and is a commissioner on the Earthquake Commission.
She said she was looking forward to chairing the board when the organisation was poised for step-change.
Towers holders should reject higher Willis Bid: Glass Lewis
(Bloomberg) Towers Watson & Co shareholders should vote against insurance broker Willis Group Holdings Plc's merger offer even after the companies revised terms amid a backlash from investors, proxy adviser Glass Lewis & Co has said in a report.
The transaction remains "inappropriately structured" and shareholders should reject the deal, Glass Lewis said in an updated report published last week.
Proxy advisers had earlier urged Towers Watson investors to reject the initial terms, before both companies agreed to more than double the one-time cash dividend.
Lloyd's director hands over reins
The director of performance management at Lloyd's of London, Tom Bolt, is set to leave his post in mid-2016, Lloyd's has announced.
His responsibility was for the commercial oversight of the Lloyd's market and involved working with individual syndicates to improve the market's overall performance.
"Tom has made an outstanding contribution to the strength and success of the Lloyd's market as it is today," Lloyd's CEO Inga Beale said.
Bolt said his time at Lloyd's had been a 'highlight of my career' and the decision to leave was a difficult one.
"However the time is right for me to hand over the reins and explore new opportunities," he said.