nib outlines FY22 performance | Insurance Business New Zealand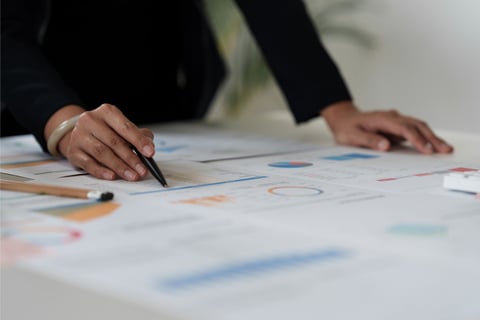 Insurer nib Group has published its financial results for the year ended June 30 (FY22) – a period in which the company remained profitable but at a lower level mainly because of investment losses.
Here's how nib performed in FY22:
| | | |
| --- | --- | --- |
| Metric | FY22 result | Change from FY21 |
| Total underlying revenue | AU$2.8 billion | Up 7.2% |
| Underlying operating profit | AU$235.3 million | Up 14.8% |
| Net investment income/(loss) | AU$(30 million) | Down 157.9% |
| Net profit after tax | AU$133.8 million | Down 16.6% |
Commenting on the numbers, nib managing director Mark Fitzgibbon noted: "Our Australian Residents Health Insurance business (arhi) grew 3.2%, well above what we expect the industry will report. Premium revenue rose 5.2% to AU$2,286.2 million, even though we deferred the 2022 annual premium increase. Our final quarter of FY22 was particularly good; the best we've experienced in seven years."
Aside from the more than 5% growth in premium revenue from arhi, nib also enjoyed premium revenues increases for the group's international inbound health insurance (iihi) segment and New Zealand operations. Premium revenue from iihi went up 7.1% and that from NZ climbed 12.8%. Gross written premium from nib Travel, meanwhile, surged by 481.2%.
In terms of underlying operating profit (UOP), arhi grew 12.3%; iihi posted a AU$1.1 million loss; New Zealand saw a 5.8% slide in UOP; and nib Travel registered a loss worth AU$7.4 million.
"Across the group," added Fitzgibbon, "we're especially pushing hard on our payer-to-partner strategy and making our value proposition as much about maintaining good health as it is today about financial protection.
"There's so much innovation occurring across the group. You can now join nib without buying health insurance; most members can now virtually consult a GP via our app; we now offer a range of men's and women's treatment packages to better manage clinical conditions; and we've enrolled almost 10,000 members in high-touch health management programs relevant to their disease or risk profile."
Given the continuing pandemic, the managing director sees the FY22 results as strong and looks forward to favourable market conditions in the coming years. Meanwhile nib declared a full-year dividend of AU¢22 per share fully franked.