No golf, no strippers, no men | Insurance Business New Zealand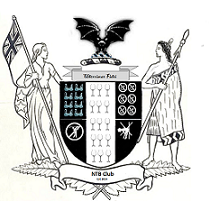 The first rule of the Not the Boys Club is… that it is not a man-bashing club, its five founder members have asserted.
Despite the name, rather than being anti-men, Not the Boys Club (NTBC) is pro-women and is about welcoming women connected with the insurance industry in all sectors.
"We haven't lost our sense of humour and the men in the industry don't need to worry that we've suddenly gone all PC," said one of its founders, insurance lawyer Teresa Aherne. "We love our boys - the name of the group is tongue in cheek."
The aim of the group is more serious though.
The idea is to offer professional support, encourage females to enter and succeed in insurance, promote the industry, and demonstrate the positive aspects of the insurance profession including charitable activities.
While there are already certain groups aimed at women in the insurance industry with similar intentions, Aherne said they wanted to create something more informal that met more regularly.
"Some women can often find it difficult to ask for assistance. Women can also find it difficult to promote their own skills and expertise and that can hold us back in our careers," Aherne said. "This group is just a way of facilitating some of those areas. And also to connect with someone you can share the occasional wine with after a hard day."
The five founding members - Dita Russell,
Margaret Wallace
, Petra Lucioli, Siobhain McGehan, Teresa Aherne - come from a variety of areas in insurance, including law, loss adjusting, broking, claims and underwriting.
With the industry being traditionally male-dominated, there can be a tendency for conversation to turn to the golf course, or for social occasions to end up at a strip club.
While the NTBC founders said they prefer the scenario where they are included as opposed to excluded at such events, ultimately they would be more comfortable with a different scenario altogether.
"We want an alternative to the strippers – and we don't mean going to a male stripper!" Lucioli said.
This is why NTBC have included the symbols representing golf, strippers and men with a big cross through them on their coat of arms, while wine glasses and bras get the thumbs up.
"And also because it was funny," said McGehan.
They also felt it was important to include one of the key principles of insurance, the Latin phrase uberrimae fidei, or in utmost good faith.
So far, the group have been overwhelmed with the response – with 100 expressions of interest in just a week.
There has been enough interest around the country to start up individual chapters in Christchurch and Palmerston North.
The inaugural meeting in Auckland has been set for 15 January 2015 with the venue to be announced.
The group already has its first topic to be tabled and discussed – whether to allow men to join.
"A guy has asked if he can join and I guess not all men feel they are 'one of the boys' either," said Aherne.
For more information email:
[email protected]