NZ at risk as terror threat grows | Insurance Business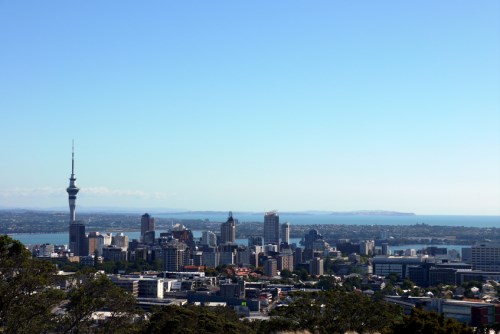 New Zealand could see a future terror risk as Organisation for Economic Cooperation and Development (OECD) countries are experiencing more frequent and deadlier terror attacks.
This has been suggested following a survey conducted by the Institute for Economics and Peace (IEP) for Australia's terrorism insurance industry. The survey analysed more than 4,000 terrorist attacks within OECD countries over the past 15 years.
The survey showed that deaths caused by terrorism in OECD countries spiked by more than six times in the past two years − from 77 deaths in the 592 attacks in 2014 to 577 deaths in the 731 attacks a year later,
RNZ
has reported.
Half of the worst terrorist attacks since 2000 in OECD countries have occurred since 2015. In 2015, of the 34 OECD countries, 21 experienced a terrorist attack; 11 suffered at least one terrorism-related death; nine registered highest levels of terrorism since at least 2000; and five had the most death since at least 2000. The survey also revealed that Australia experienced the most terrorist incidents in 2014-15 than in the preceding 15 years combined.
Terror attacks on OECD countries, however, only accounted for 3% of total deaths from terrorism. Compared to the 57 attacks in OECD countries that killed more than 10 people since 2000, the rest of the world recorded over 3,500 attacks of this scale, the report said.
Alex Gee, IEP spokesperson, said the possibility that the Islamic State's (IS) military reversals in Syria and Iraq would push thousands of foreign fighters back to western countries raises fear of more terrorism-related deaths.
"The lone wolves' attacks are a lot less deadly than the directly coordinated attacks by [Islamic State] and that's another reason why... governments with citizens who are possibly returning from Syria are particularly worried that they have had the training and they are the ones who can carry out much more deadly attacks," Gee told
RNZ
.
An exception to lone-wolf attacks was the Nice truck attack in July which killed 86 people,
RNZ
reported.
"Countries that have previously been fairly immune, like New Zealand, could see a future risk," said Gee.
The IEP analysis also found that terrorists increasingly use unconventional attacks, with half of all attacks linked to IS conducted by lone wolves,
RNZ
reported.
The types of attacks employed by terrorists were also becoming more lethal, the analysis found, with fatal attacks rising from one in six attacks to more than one in five.
Half of the attacks and 36% of all terror-related deaths have been attributed to IS. The next most deadly terror attacks were ascribed to Kurdish separatist groups in Turkey,
RNZ
reported.
Among the OECD countries, Turkey was the worst hit by the terror attacks, followed by France, the United States, Belgium, and Germany. About a third of IS-linked attacks were in the US, the report said.
Related stories:
'Lone-wolf' terrorist attacks raise insurance concerns
Insurance demand to change due to recent terrorist attacks