NZ brokerage faces uncertainty as Aussie owners prepare IPO | Insurance Business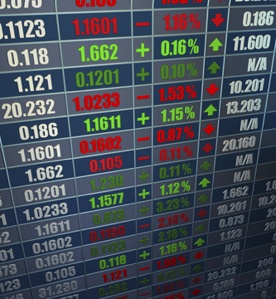 Lips remained tightly shut at
Crombie Lockwood
's head office this morning as
news
gathered pace that its Australian owners Wesfarmers were to sell the broking arm via an initial public offering (IPO).
All enquiries were directed to the office of Wesfarmers' insurance arm in Sydney which also issued a 'No Comment' response but industry insiders confirmed the sale of the $1.2 billion broking business was 'definitely on.'
Gresham Investment House, which part-owns Wesfarmers, is said to be acting as adviser, while Macquarie and JPMorgan are believed to be the lead managers, a report in
The Australian
said.
Crombie Lockwood is said to provide 60% of the revenue of the broking operation. A well placed broking source said the NZ brokerage will make up 60% of the float.
"They were never going to hang on to it, it is not core to their business," the source told
Insurance Business
.
"If they put in a trade sale, the maximum they could make is between 4x and 7x EBITDA, but if you put it in the market, you could get 10x of 15x EBITDA, so the reason behind the float is to make more money. You make the most money from floating the business - if the market supports it."
Wesfarmers bought Crombie Lockwood in 2006 along with their Australian equivalent, Oamps.
The Australian giant, which also owns Coles, Bunnings, Kmart, Target, Officeworks, and numerous coal mines and chemical industries in Australia, is still in the throes of selling its underwriting arm, including
Lumley
Insurance, to
IAG
in a $1.93 billion sale.
At the time of that announcement, analysts tipped the broking assets could be sold to AustBrokers or
Steadfast
.
Wesfarmers managing director Richard Goyder told an American Chamber of Commerce event in Sydney last October that Wesfarmers needed to become 'lean, dynamic and innovative' to compete with global retail giants such as Amazon, from which the company was facing increasing competition.
The company's supermarket chain Coles drove group earnings 10.7% higher in the six months to December, as its energy, chemical, insurance and industrial safety divisions underwhelmed investors. Earnings from retail chain Target also fell.
Industry experts say the time is ripe to sell now to capitalise on the recent rise in equity markets.
*
Dollar figures converted 10 March 2014.