NZ expansion prompts name change for Austbrokers | Insurance Business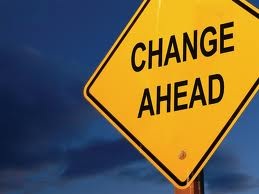 Austbrokers
has announced the extension of its current CEO
Mark Searles
' term from 1 January 2016 for a further three years.
Retiring director and chairman Richard Longes said Searles had done an 'excellent job' in leading the company through difficult insurance market conditions while diversifying operations into New Zealand, Risk Services and achieving increased growth in the underwriting agency business.
The Board had agreed to make Searles total remuneration two thirds incentive based and in line with his peers, Longes said.
The company has also proposed to change its name to
AUB Group
Limited, to reflect the business' evolution in the 10 years since listing on the ASX.
"The
Austbrokers
Group has evolved from what was essentially an Australian insurance broking network," Longes said in a statement to the market.
"The development and growth of underwriting agencies with the SURA brand, expansion of broking to New Zealand and investment in Risk Services businesses has taken
Austbrokers
outside the insurance broking sector and as a result the current name does not reflect the breadth of the current business.
"Therefore, while retaining the
Austbrokers
' brand name for the Australian insurance broking activities, it is proposed to change the holding company's name to AUB Group Limited."
The company's announcement also included the appointment of Paul Lahiff as a director which took effect on 1 October as part of the ongoing board succession process with his re-election as a director to be an item for consideration at the upcoming AGM on 26 November 2015.
Longes also referred to his retirement after 10 years as a director and praised his successor as chairman.
"David Clarke, a director since February 2014, has been appointed by the Board to succeed me as chairman and I trust that his depth of leadership experience will contribute to the successful development of the company. I wish him every success in this role."