NZ falling short on diversity | Insurance Business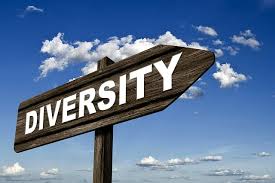 Despite an increased number of diversity initiatives being introduced in both private and public sector organisations, the results are still falling well short, according to recruitment agency Hays New Zealand.
Hays conducted a poll of both employers and employees in New Zealand, which revealed 55% of employees said their organisation's public face and the way they portray themselves on issues like diversity isn't a true representation of the real business culture.
Of these, 34% said diversity was not a genuine concern for the organisation, 29% said the public face was a goal not reality, and 24% said line managers failed to genuinely embrace policies such as diversity when they recruit.
The recruitment agency said there was further evidence that more needed to done, with 56% of organisations valuing mature-age workers, 29% employing people with a disabilitiy and 72% employing people from various cultural backgrounds.
More than half (53%) said they were not satisfied with the career path available to women at their organisation.
"Over recent years there has been a notable increase in the number of diversity initiatives within both private and public sector organisations," said Jason Walker, managing director of Hays in New Zealand.
"Yet those efforts do not seem to be achieving the changes we need to see.
"There are numerous reasons why organisations fall short of delivering on their diversity strategies. For some the challenge is about hiring or promotion mechanism. For others, it is due to branding the diversity plan in a certain way, not securing executive commitment, or using ineffective training techniques."
He added: "The benefits of diversity are that it can create a highly-engaged workforce that in turn will drive productivity and innovation, and therefore profitability."
Hays found there were seven main challenges facing employers when trying to achieve diversity in New Zealand's workplaces. These are:
1. Promoting the business benefits:
Many managers, executives and even HR teams fall short of understanding and promoting the benefits of diversity within their organisation.
2. Personal prejudice:
This is a difficult topic to explore, but unless hiring managers truly embrace diversity with a positive attitude no edict from on high will lead to true change.
3. Unconscious bias:
We need to unravel unconscious bias in the recruitment process, particularly when it comes to managers recruiting candidates like themselves.
4. The 'merit' argument:
A common argument against diversity holds that if you focus on recruiting a diverse workforce you do not recruit the candidate with the very best skills or experience. Of course the final recruitment decision should always be based on who possesses the most suitable skills and experience, but if there is not diversity in your application pool how do you know you have attracted the very best shortlist from which to select from?
5. Business culture:
Many organisations have inbuilt and often hidden elements in their business culture that do not support diversity, such as the perception in IT that women can't code. HR, with the support of the CEO, may need to drive cultural change in support of diversity, which is no easy task.
6. Diversity fatigue:
Diversity fatigue refers to disinterest in diversity activities after months or years of diversity programs. Causes include a lack of executive involvement, failure to link programs with a business case, or lack of accountability.
7. Integrating differences:
Rather than merely accepting people from different target groups, diversity also means managing and integrating their varied lifestyles, beliefs and needs to your business.