​NZ industry leader sets Canadians straight on massive quake risk | Insurance Business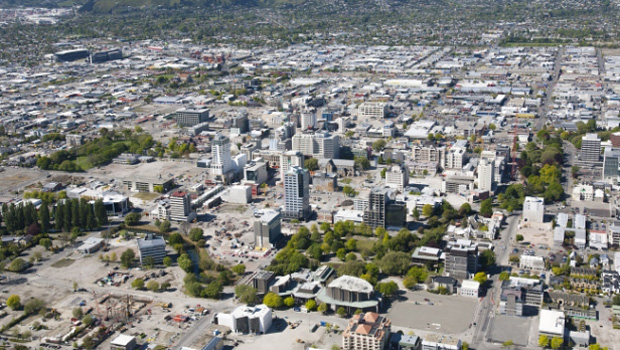 The CEO of the Insurance Council of New Zealand (ICNZ) was moved to show a Canadian earthquake symposium graphic news coverage of bleeding Christchurch earthquake victims to drive his message home – that Canada needs to sort out its lack of insurance cover now.
Tim Grafton said that while Vancouver was at significant risk of a 9.0 magnitude earthquake, potentially causing losses of $75 billion Canadian, less than half of British Columbia residents were insured for earthquake.
In the eastern province of Quebec an incredible 96% of the population were uninsured.
"It would be a shocker if an earthquake happens under the current situation," Grafton told
Insurance Business
.
"My personal view is that some form of compulsory cover would be needed to protect against the risk that is there."
At the moment, there are no federal or provincial schemes in place like the EQC in New Zealand.
"I think it's a pretty special position to be in that we have pretty much the whole population covered in the event of a catastrophe."
Another problem in Canada was people thinking their house insurance included earthquake cover when it didn't and then those that did still facing a 10% deductible, for example $50,000 on a $500,000 house.
"The key barriers for the uptake of cover for them are people just don't believe it's going to happen in their lifetime. They think 'if it does happen it would be a lower order event and I would still face the first 10% of costs myself so I won't bother to insure.'
"There's a lot of wishful thinking and spurious thinking built into people's logic but that's the way it is."
He added: "There is a lot they could learn from us so I was very happy to take up the invitation to go there and inject something into the conversation they want to have in Canada."
He told the audience, which was made up of various stakeholders including federal and provincial ministers, NGO's such as Red Cross, military organisations who would act as first responders, and of course insurers and brokers, their four priorities should be:
Lifting the level of insurance cover
Building resilience in infrastructure
Push education and awareness
Stress test to the maximum what a catastrophe would actually mean
"They absolutely need to develop a public/private partnership of some description in order to lift the total level of insurance cover. If you don't have that in place you will have total chaos with hundreds of thousands of people uninsured and the government will face a real major political and moral hazard risk of how they will take care of those who were uninsured."
He said the risk of earthquake there was not a matter of if, but when. With frequency of eruption being once in every 500 years, and the last one being in 1700, pressure was building towards another mega 9.0 quake.
Vancouver's particular vulnerabilities from an earthquake and associated tsunami were its major port; the many houses built on hillsides which would face retaining wall issues similar to the Port Hills situation in Christchurch; and liquefaction complications on the alluvial soil of the Fraser River delta.
Added to that, the city has a lot of expensive tenanted residential high rise buildings which would be particularly at risk from the kind of earthquake that occurs in the Cascadian subduction zone Vancouver is located in.
Grafton said Canadian authorities seemed to be fearful of scaring people but felt the reality of Christchurch needed to be seen to get the message across.
"The IBC had commissioned modellers AIR to simulate what credible quake scenarios in Quebec and Vancouver would be and they have yet to release the simulation as they're a little bit concerned of putting fear into people.
"I showed them the footage of the February 22 quake as it's certainly a powerful message when you see the reality of what could happen."
The length of Christchurch's rebuild and recovery had also had a sobering effect, he said.