NZ insurance co-ops out of whack with rest of world | Insurance Business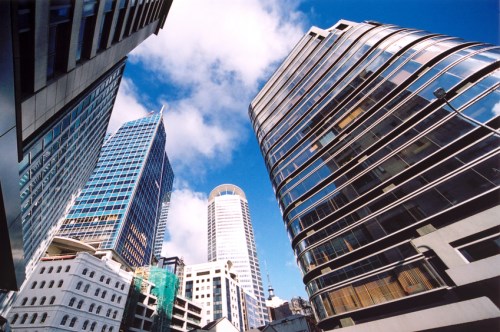 The make-up of New Zealand's co-operative economy has been mapped out for the first time in a new study, and the contribution from the insurance, banking and finance sector is significantly out of sync with the global breakdown, according to the findings.
Globally, the insurance, banking and finance sector accounts for 45% of revenue in the co-operative economy, whereas in New Zealand, it is only 3.4%.
The study – a collaboration between the sector body, Cooperative Business New Zealand, and researchers from Massey University and the University of Auckland - was conducted to examine the significance of the sector in terms of revenue, jobs, and membership as well as obvious differences between New Zealand's and other co-operative economies.
The report found the co-operative sector contributed revenues of more than $42.3 billion per annum with New Zealand's top 30 co-operatives and mutuals responsible for 1.4 million memberships, employment of 48,500 people, and a revenue to GDP ratio of 17.5%.
New Zealand's top 30 co-operatives and mutuals were very strong in agri-food, accounting for 65.2% of assets, and 82.8% of employment in the co-operative economy.
The next largest sector by revenue was retail and wholesale, accounting for 30.3%.
These two sectors accounted for twice as much of New Zealand's co-operative economy compared to the world's top 300 co-operatives and mutuals and three times that of Australia's top 100, a result the researchers described as 'striking'.
Want the latest insurance industry news first? Sign up for our completely free newsletter service now.
Leading researcher Dr Elena Garnevska of Massey University described the work as a 'much needed glimpse into a sector of significant economic and social importance to the country' but said she and her fellow researchers had been surprised at the disparity with the breakdown of NZ versus worldwide.
However, she stressed it was in terms of turnover whereas in terms of membership, the banking, finance and insurance (BF&I) category represented 88%, and seven of the top 30 organisations included in the report were in the BF&I sector.
She said that based on the review of the annual CEO and Chair reports of the NZ top 30 co-operatives and mutuals, regulatory requirements played a huge part in this.
"It became apparent that governmental policies and regulation is one of the key factors that have a strong impact on the co-operative sector," she told
Insurance Business
.
"We also recognised the recent tightening of regulatory requirements in the financial and insurance sectors have challenged mutual and co-operative organisations operating in the sector."
Garnevska also pointed to '
The co-operative advantage'
, a book by author Ed Mayo, who had observed an increased number of new insurance mutuals in the UK.
She said: "He argues the way forward is co-operation among organisations to deliver insurance so the risks are shared.
"What we see in New Zealand is partnering between large banks and large insurance companies, which makes for a challenging environment."
Craig Presland, CEO of Cooperative Business New Zealand (CBNZ), said the fact that New Zealand's banking and insurance industries were dominated by big, mainly Australian-owned companies, none of which were co-operatives, was quite a daunting prospect to any NZ co-operatives looking to compete.
"The downside here is that all profits are transferred overseas and not retained in New Zealand, although some of these organisations do have a high level of reinvestment back into the country – some more than others," he said.
"Another reason for the disparity is the relatively high set-up and compliance costs in establishing new entities within the NZ banking and insurance sector, thus deterring the entry of new competitors which may have been co-operatives."
Presland said work was actively being done to boost the co-operative business model in New Zealand.
"We are actively advocating for and supporting the co-operative business model, assisting new start-up businesses in getting underway," he said.
"The co-operative business model is one of sustainability and endurance as evidenced by the fact that of our 60 full members in New Zealand, two thirds have been in existence for over 25 years while of the remaining 20 members, 11 are now over 10 years old."
He also pointed to four members which were over 100 years old, including rural insurer Farmers Mutual Group (FMG) which was established in 1905.
"These figures are compelling," he explained. "Here in New Zealand we clearly operate within one of the most co-operative economies in the world."
Related stories:
Mutual insurers' advantage in industry's digital transformation
Mutuals FMG/MAS set bar for customer satisfaction but industry criticised