NZ insurance system 'envy of the world' | Insurance Business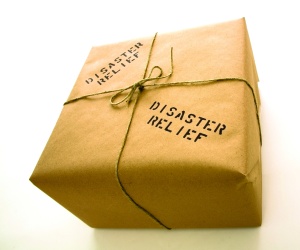 Earthquake Recovery Minister Gerry Brownlee has told the third
United Nations World Conference on disaster risk reduction
that while New Zealand's insurance system has copped plenty of criticism at home, it has proven to be the envy of many other countries around the world.
Brownlee is leading a New Zealand delegation to Sendai, Japan for the gathering of over 190 countries to negotiate a new Framework for Action on Disaster Risk Reduction.
Brownlee gave several presentations on how the private sector played a significant role in picking up New Zealand's financial burden after the Christchurch earthquakes.
"There are people who have got difficulties,"
Newstalk ZB
reported Brownlee as saying. "I don't want to minimise those difficulties. But to be in a position where the vast majority of people are able to make decisions and move forwards is far preferable to what happens in many countries," he said.
The Insurance Council of New Zealand (ICNZ) has also joined scores of other worldwide private sector organisations in signing up to a United Nations statement on Disaster Resilience.
ICNZ CEO Tim Grafton said it was the first time the private sector had been included, although the Council had been a supporting institution of the UN's Principles for Sustainable Insurance since 2012.
"We know strong public-private partnerships reduce risks," he said.
Meanwhile, while Brownlee was heading to Japan, a Supreme Court decision was released on Friday that said the government's offer to pay half the 2007 rateable value to uninsured properties and vacant land in Christchurch's 'red zone' was unlawful and the Crown must reconsider.
Justices John McGrath, Susan Glazebrook and Terence Arnold upheld decisions made earlier in the lower courts, saying the government circumvented the appropriate response by not developing a recovery plan, and that the purchases couldn't lawfully be made without one, which would have demanded community input.
At the heart of the dispute was that insured property owners were offered 100% of the 2007 value, while the same was not offered to bare land owners, which can't be insured, or uninsured property owners.
"In making the decision as to any differential treatment of the uninsured and uninsurable, the recovery purpose of the act which, among other things, is to restore the 'social, economic, cultural, and environmental well-being' of Christchurch's communities, was not property considered," the judgment, delivered by Justice Glazebrook, said.
"We therefore consider that we should make a declaration that the decisions relating to the uninsured and uninsurable in September 2012 were not lawfully made. The Minister and the chief executive should be directed to reconsider the decisions in light of this judgment."
The decision was welcomed by both the Human Rights Commission, who made a submission as an intervener, and the group of landowners known as the Quake Outcasts, who said it gave the group's members closure.
A spokesman for CERA gave the following statement on the decision: "The Supreme Court decision is being reviewed by the Canterbury Earthquake Recovery Authority.
"A more substantive statement will be made once the implications of the decision have been considered."