NZ insurer expands into Mexico | Insurance Business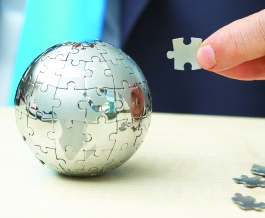 New Zealand based CBL Insurance has expanded its presence in Mexico with the acquisition of a 35% shareholding in Afianzadora Fiducia, SA de CV.
Fiducia is a small specialist bonding and surety insurance company that underwrites credit and surety bonds for the Mexican corporate sector and was established in 1994.
CBL Insurance has been doing reinsurance business in Mexico with Seguros GMX for 10 years and in 2012 established an office in Mexico City, headed up by Enrique Martinez.
CBL managing director,
Peter Harris
, said the investment represented a further commitment to the Mexican insurance and bonding market.
"We think that this investment will pave the way for additional business opportunities in Mexico, and to enable us to leverage the relationships that our partners in Fiducia have already got in the Mexican market," he said.
"Fiducia provides an ideal vehicle through which CBL can enter the Mexican bonding and surety market against starting up our own bonding company or trying to generate business through third party bonding companies/insurers – as reinsurance.
"Fiducia gives CBL a foothold in Mexico and the additional capital invested by CBL into Fiducia will allow it to expand its business further."
Fiducia's executive chairman, Guillermo de Velasco, said he welcomed the investment, and was looking at ways to integrate CBL's name into the Fiducia brand.
"We would like to gain some of the benefit of CBL's 40 year global experience in business and by us incorporating the CBL name into ours, we think that will reflect some of the experience as well as recognise the commitment and the regard we hold for CBL," he said.
The transaction is awaiting final regulatory sanction by the Mexican authorities, which is expected in the next few weeks.
Read more:
Kiwi insurer set to pay out after eight year delay
NZ links to new Irish insurance venture