NZ insurer wins telematics race | Insurance Business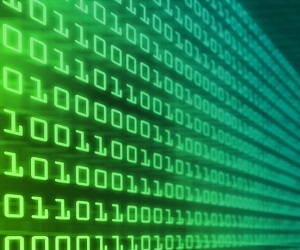 Tower Insurance has won the race to bring telematics on to the market in New Zealand.
Amid much fanfare, the Kiwi insurer launched its new smartphone app 'SmartDriver' last week which uses telematics to gather and transmit driving data directly from a vehicle on the road to the insurer.
'SmartDriver' monitors and assesses an individual's driving behaviour based on 250km of travel. The insurer can analyse and score the results of the drivers, who can then gain a discount on motor premiums of up to 20% if they score well.
The launch, which was marketed with the aid of top PR agency Porter Novelli, reflects what is quickly turning out to be a very competitive area of the motor insurance market.
In February
Insurance Business
reported that software company
SSP
was in talks with certain insurers in New Zealand about launching their app
SoteriaDrive
.
Meanwhile Tower has pipped them to the post with its new product which, says CEO David Hancock, has already overtaken their initial hoped targets.
"It had significant uptake in one day which has way exceeded our expectations," he told
Insurance Business.
"It shows there's a real interest in how technology's going to help people. We're a big believer in user-based insurance and the role of technology to hopefully get better outcomes for safer drivers."
Hancock said the app had been in the pipeline for at least six months and admitted they focused great energy in getting it on the market here first while not letting the cat out of the bag.
"There were a couple of choices for in-car devices and we wanted to make sure it was really accessible technology, it was really cheap, and really accurate. We really concentrated on what we thought customers would want."
He said they picked US firm DriveFactor who had lots of data and experience working with other partners globally then enlisted Tower staff to help test it out.
"We've done it at a really accelerated speed – we looked all around the world, looking at the right partners then we utilised our staff to calibrate around New Zealand so we could keep the development pretty closed. You've got to be conscious around the competitive response."
He said it had been very interesting to observe how keen people were to see how they rated on the leader board, so they could compare their driving with everyone else.
"What we've seen from data globally is if people have these apps they are more conscious of what they're doing and the claims experience goes down. That's obviously a great thing for individuals as well as potentially for the insurance company.
"What we're saying is it gives people the opportunity to receive the benefit if they're better than the group their premiums have been calculated off and that resonates with a lot of people."
He added that Tower was committed to a strategy of innovation. "Insurance has been relatively late to the party regarding bringing innovations to customers but I think we're going to see that really accelerate. We'd be hopeful that Tower's going to be part of that."