NZ insurers back Paris climate agreement | Insurance Business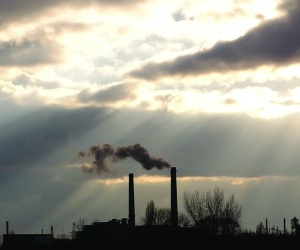 New Zealand insurers have affirmed their strong support for the adoption of the Paris Pledge for Action, a new universal climate agreement emanating out of COP21 in Paris.
The Insurance Council of New Zealand (ICNZ) has joined major cities, regions, companies and investors from around the globe by signing the Pledge, which is a promise to quickly and effectively help implement the universal climate change agreement.
This entails accelerating transformative changes needed to meet the climate change challenge.
The statement of
L'Appel de Paris
, or the Paris Pledge for Action, is:
"We welcome the adoption of a new, universal climate agreement at COP 21 in Paris, which is a critical step on the path to solving climate change. We pledge our support to ensuring that the level of ambition set by the agreement is met or exceeded."
ICNZ CEO Tim Grafton said the insurance and financial sector will play a pivotal role in transitioning from a high to a low carbon economy.
"While climate change mitigation measures are critical, adaptation initiatives to reduce risk must also be taken to protect people and assets at risk."
Indeed, in October
Grafton joined representatives from insurance, reinsurance, banking and investment sectors at the Australia-New Zealand Climate Change & Business Conference
where some of the key areas of risk were highlighted and some ways of modifying them.
ICNZ is also a supporting institution of the United Nations Environmental Program's Principles of Sustainable Insurance (PSI) initiative and has developed a
15 point action plan
for better protecting New Zealand from natural disasters.