NZ insurer's CIO lands major gong | Insurance Business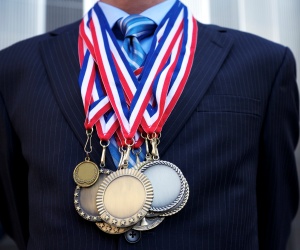 IAG
's Kevin Angland has won the Chief Information Officer (CIO) of the Year award, an award given to individuals who show leadership, innovation and foresight in their contribution to ICT and business.
Several major acquisitions and the impact of the Christchurch earthquakes meant Angland certainly had his work cut out for him.
Recognising these significant challenges Angland overcame to scoop the prize,
IAG
NZ's CEO Jacki Johnson said it was a 'very proud moment' for Angland to be recognised externally, tweeting: "Well done Kevin," to her followers.
Angland was one of three finalists shortlisted for the award and faced competition from Channa Jayasinha from Wellington City Council and Marcus Lloyd from Te Runanganui o Ngati Porou - the tribal authority for the iwi that looks to maintain the financial, physical and spiritual assets of Ngāti Porou.
The award recognises how an individual positions the role of CIO strategically within the company. Winners must demonstrate key successes they've achieved in the past year and into the future and show how this fits with the company's overall business strategy.
The judges paid tribute to Angland's business leadership skills, which they said were clearly respected across the Group, and for his ability to bring a business focus to the role of CIO that ensured IAG's ICT team delivered on key outcomes.
Speaking about his achievement, Angland said he was surprised even to have been announced a finalist, let alone made winner. "I feel very humbled. I've had so many messages of congratulations from colleagues – I'm feeling very proud," he said.
"While this is an award that recognises an individual's achievement, it is really a reflection of what the organisation and the leadership team have achieved.
"I think the judges looked at how IT has contributed to the change that has occurred across the organisation in the last two or three years, for example bringing
AMI
into the organisation and the work that's been done in taking our business online, in particular with State Insurance."
The judges were NZTA CIO Craig Souter; NBR Head of Digital Chris Keall; AUT and Auckland Regional Council CIO turned consultant Wendy Bussen; Auckland University Business School's Prof Michael Myers; ex IRD CIO turned Personal Information Management MD Ross Hughson; and Toll Carriers general manager Garry Collings.