NZ insurers extend time limit on Chch claims | Insurance Business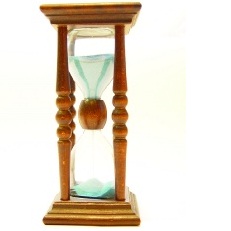 Members of the Insurance Council of New Zealand (ICNZ) have agreed to extend the time limit on residential Canterbury claims.
With the six year cut off fast approaching for the first earthquake in September 2010, some
legal firms were urging brokers to get their clients to file court proceedings
now.
The fear was that once the limitation period expired, the insurance company could potentially have a defence to all claims.
However, ICNZ members
AA Insurance
, FMG, the
IAG
brands, MAS, Tower and
Vero
have all agreed not to plead that defence.
This applies to both the Limitation Act 1950 and the Limitation Act 2010 for any residential claim relating to the Canterbury earthquakes where proceedings are filed in the Courts before 4 September 2017.
ICNZ CEO Tim Grafton said: "Unnecessary concern has been raised that unless customers file cases in court before 4 September 2016, six years after the first earthquake, that insurers would seek to avoid claims by relying on the Act.
"Today's announcement will put people at ease and avoid the need to worry about rushing to court and incurring costs to protect a legal position."
Grafton said there were different legal interpretations of when the six year limitation period actually began, and there were also different policy wordings and facts of particular claims.
With these members agreeing that 4 September 2017 being the earliest date a Limitations Act defence could be used, it would give customers some peace of mind.
"This minimum time extension has been agreed in the interests of customers," Grafton said. "By that date, we fully expect almost all claims to be settled."
The Limitations Act applies to any claim made in the courts, not just insurance claims, and is intended to ensure claimants do not cause undue delay bringing claims to court and provides certainty to defendants.
Meanwhile, EQC has put out its own position on the limitation period.
EQC CEO Ian Simpson said there was no 4 September 2016 deadline to bring court proceedings challenging an EQC claim settlement for damage caused by the 4 September 2010 earthquake.
He said time limits did not run from the date of each Canterbury earthquake, but could apply to bringing court proceedings challenging EQC claims settlements at some point after 4 September 2016.
So if an EQC claim had already been settled, the six year time limit would run from the settlement date; if a claim hadn't been settled, the start date would run from when EQC settled the claim; and when a claim had been declined, the six year period would run from the date of the claim being declined.
Simpson added: "The limitation legislation is technical and EQC's general view does not constitute legal advice so customers should seek their own advice about how it applies specifically to their own claim(s).
"EQC's position refers only to claims brought under the EQC Act."