NZ insurer's strong NZX debut | Insurance Business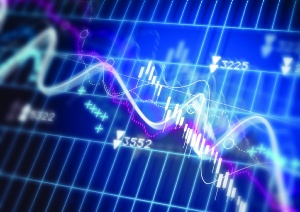 Credit surety and financial risk insurer CBL Corporation has enjoyed a successful debut on the New Zealand and Australian stock exchanges, following an IPO which raised $125 million which will be largely used to fund the company's ongoing growth.
CBL managing director
Peter Harris
said he was pleased with the depth, spread and quality of investors attracted, despite a period marked by volatile markets.
He said: "[We had] particular support from investors in New Zealand, Australia and Hong Kong. Equally pleasing was the strong demand for shares from our employees and key business associates around the world, which we see as a ringing endorsement for the company's prospects and performance."
Harris said about three-quarters of the new money raised by the float would be used to fund growth opportunities, including the recent acquisition of Australian insurer Assetinsure.
"The balance will largely be put towards increasing our regulatory capital and supporting continued organic growth," he said.
While growth was the target, Harris said the company would still take a measured approach.
"We focus on profitable business, we're not driven by top line revenue. In face we'd rather do less business and make more profit," he told
Radio New Zealand
.
He said the nature of being a public company would mean people would see the CBL name a lot more than it has previously.
"As a public company we'll get a little bit more attention. We need to communicate a lot with shareholders and public shareholders so that will change to some extent. We will be under a continuous disclosure regime where we have to inform the market all the time so people will see the CBL name a lot more than it has in the past."
CBL's listing is the first listing to happen under the new Financial Markets Conduct Act. It will trade under the tickers CBL.NZX and CBL.ASX.
CBL's offer price of NZ$1.55 implies a market capitalisation of NZ$340.5 million, reflecting a FY2016F P/E multiple of 8.4 and an implied gross dividend yield of 4.9% for the 12 month forecast period to 31 December 2016.