NZ links to new Irish insurance venture | Insurance Business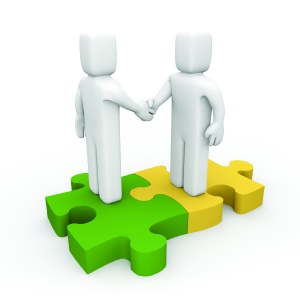 New Zealand firm CBL Insurance is underwriting a new venture in Ireland that aims to settle claims of up to 5,000 euros within three days.
HomeGuardian Insurance is being backed by Fexco founder Brian McCarthy, whose loss-adjusting and claims management business Owens McCarthy is handling claims, the
Sunday Times
reported.
McCarthy is connected to CBL through Alistair Hutchison who is chair of a Fexco subsidiary, Fexco Pacific, as well as being deputy chair of CBL Insurance.
Newspaper reports from the UK and Ireland quote Owens McCarthy as saying insurance companies in Ireland are using low premiums to lure customers into policies on which it may ultimately prove difficult to claim.
Owens McCarthy
business development director Eamonn Downey told Insurance Business, "
HomeGuardian is a return to traditional, speedy underwriting".
"We have a traditional approach to claims... and believe that there has been a fall in standards of behaviour within the industry," Downey said. "Brokers and consumers alike are crying out for fair play and we believe that we have the people to deliver that. This concept is critical to the success of our product and when we met with the Kiwis from CBL we identified an identical approach to fair play."
So far 11 brokers, mostly based in Dublin, are currently selling its cover, with another 15-20 awaiting appointment.
CBL Insurance does the bulk of its business in Europe and made the
news
here last year for its aggressive expansion record.
It bought European Insurance Services Ltd, which provides residential builders warranty insurance in France and Spain, about two years ago.
CBL's biggest shareholders are Hutchison and managing director
Peter Harris
, who acquired the firm in 1996 and started expanding internationally in 2000.
Hutchison's previous role as chairman was taken on by Sir John Wells, a founder of Bancorp and a director of Fisher Funds among various other board engagements who joined the board in 2012.
Hutchison's Federal Pacific Group is also a major shareholder in NZX-listed GFNZ Group, formerly Geneva Finance.
CBL Insurance has a financial rating of B+ (Good) and an outlook of 'Positive' from AM Best with an issuer credit rating of bbb-.
McCarthy and Hutchison were unable to be reached at the time of publishing.