NZ player cements innovator reputation | Insurance Business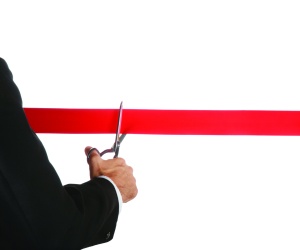 AIG
has strengthened its position as insurance innovator with the launch of a new service aimed at food and beverage businesses dealing with regular product recall incidents.
The web-based service, called NOVI, is designed to help companies to understand their exposure and estimate the cost of recall incidents.
Vice president for crisis management, global casualty, AIG, Nicky Alexandru, said: "NOVI helps food and beverage manufacturers understand their exposure to a recall event, and make more informed decisions about how to manage their risk.
"While most companies are generally aware of the frequency of product recalls, they are unsure of the potential magnitude of the cost of a recall event."
In a first of its kind development, NOVI uses a web-based estimation process using more than 80 data points and a proprietary methodology based on AIG's 25-plus years' experience providing contaminated product insurance, extensive analysis of thousands of recall incidents, and input from a leading food safety consultant, NSF International.
With on average five product recalls every month in the Australasian food and beverage industry, with 2-3 of them in New Zealand alone, maintaining food safety standards and managing recall risk are two pressing issues for NZ companies.
Suzanne Brown, liabilities senior underwriter, AIG NZ, said: "Expenses from a product contamination recall event can mount quickly. These can include replacement and destruction costs, lost profit from plant shutdowns, government intervention, and brand and reputational damage."
Cris Knell
, AIG New Zealand's CEO, said the innovation followed on from their award-winning CyberEdge product which helps businesses manage risk presented by new technology.
"AIG is committed to continuous innovation and creativity to help New Zealand business manage risks and get on with the job of growing and building the economy.
"NOVI truly cements AIG's reputation in New Zealand as a leading insurance innovator."
The service, which is free to food and beverage manufacturers, can be accessed
here