NZ player sticks to its guns over price comparison sites | Insurance Business New Zealand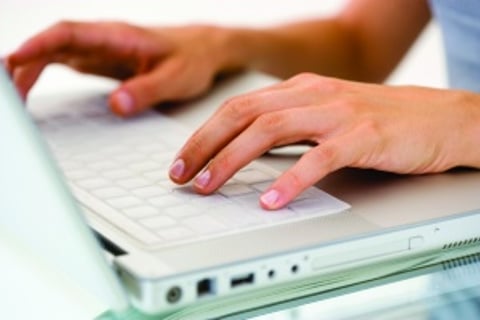 Intermediated insurer
Vero
has defended its stance against aggregators, despite mounting evidence highlighted in a recent report that implementing multiple distribution channels can be complementary rather than conflicting.
Adam Heath
, Vero general manager, personal insurance, says Vero ensures its brokers and other business partners have all the information they need regarding prices and conditions for the needs of the customers they represent, hence reducing the need for price comparison sites (PCWs).
"We do not believe price comparison sites can match that service," Heath said.
"Comparison sites focus on premium price. That is just one factor a customer needs to take into account when deciding what insurance cover meets their needs. Customers can choose a variety of premium cost and excess options. They can also choose to vary cover depending on changes in the value of the asset they are protecting."
He added: "That is the key reason general insurers in Australia and New Zealand have not supported comparison sites. The fact is that they can never have the information that meets the specific needs of individual customers."
However, a Sigma report by
Swiss Re
published last month concluded that incumbent insurers and traditional intermediaries must upgrade their business models in order to stay relevant.
"Else they run the risk of losing out to new market entrants better placed to leverage the insights about existing and prospective customers obtained through digital platforms," the report said.
"Channel conflict, such as alienating independent agents with direct-to-consumer internet sales, is often cited as an impediment to insurers implementing a digital distribution strategy," it continued.
"However, multiple channels can be complementary rather than conflicting, if each is providing a service valued by the customer.
"According to a 2013 study by IBM, a high degree of integration across channels can increase customer loyalty to insurers, boosting sales."
At a recent Trans-Tasman Business Circle lunch discussing insurance megatrends where Heath appeared as a panellist, he admitted there were questions as to whether enough was understood about which technologies would be useful and needed to be invested in, and that the insurance industry, unsurprisingly, tended to be culturally risk averse.
"There are plenty of people out there who are doing that core function – grabbing data, processing it en masse and coming up with an outcome - who are probably doing it as quickly if not faster and better than we can," he said. "So it's about understanding where that technology is going – is it going to be useful for us? And should we start to invest in that kind of capability within our workforce?
"There are a bunch of things we need to be mindful of and experimenting with ourselves to ensure we stay ahead of those trends."
An Ernst & Young Global Consumer Insurance survey 2012 found that 40% of customers in the Asia-pacific region use the internet to research purchases, but 75% intend to do so, indicating that soon online search will become the main place to research a purchase.
Industry experts say the recent trend where customers start the process online and then move off-line to deal with complexity, therefore offers an opportunity for the switched-on financial adviser to gather up people searching online by adding value through advice.
Meanwhile, New Zealand's general insurance version of a PCW – iCompare – is still stuck in an impasse as it cannot launch until enough insurers provide their pricing data.
A message on its website is encouraging the public to write to their insurer or the media in support of iCompare.
Ex-Vero boss Roger Bell, who has delayed his retirement plans to help search optimisation firm Pure SEO's Richard Conway get the site up and running, says the opposite is true of the assertions being made by the insurance industry.
He maintains they're all about comparing on quality, rather than price: "At the moment potential customers ring a couple of insurers for quotes then make their buying decision on price. Any other comparison is simply too complicated to expect most customers to initiate," he said.
"If they connected via our website, our approach would enable customers to compare on quality, for example comparisons of policy exclusions, policy extensions, other unique policy benefits, claims paying ratings, etc."
However, in the UK, where the PCW market has been hugely successful especially in motor insurance sales, it is now proving to be a regulator's nightmare, according to a report in the
Daily Telegraph
.
The Financial Conduct Authority is investigating how site ownership, several of which are run by major insurers, may influence how deals are ranked and promoted, and may exclude rival firms altogether even if they are offering better deals.
Another study found a 1500 pound variation in the cheapest car insurance quote after using identical details on 10 comparison websites.
And two of the UK's biggest firms, Aviva and Direct Line, have chosen not to be listed on PCWs.
This is bad news for iCompare, which hasn't even got off the ground yet.
However, if lessons can be learned from the UK, and rules put in place to avoid similar traps here then we may yet see integration of online and offline channels to meet customers changing needs.
The E&Y report concludes: "The challenge is how to transition from existing product and intermediary-centric models to one that delivers what customers are saying they really want today and in the near future."
Read more:
NZ insurers wrong to deny comparison sites says the former boss of one​