NZ sea levels rising faster than previously thought | Insurance Business New Zealand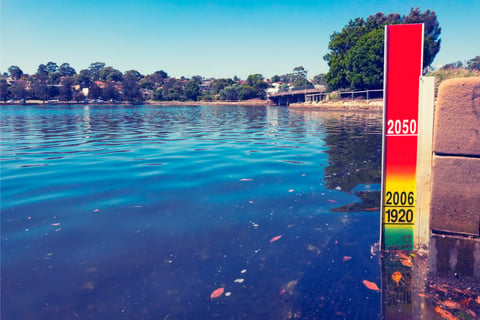 Sea levels in some parts of New Zealand are rising twice as fast as initially projected, according to data from research organisation NZ SeaRise.
The organisation has released location-specific sea-level-rise projections for every two kilometres of New Zealand coastline, up to the year 2300.
The projections, which are available on NZ SeaRise's website, are valuable for the insurance industry, as these can help calculate flooding risk for properties, especially those close to the coast.
Climate change and warming temperatures are causing sea levels to rise by an average of 3.5 millimetres yearly. The rise is mostly caused by melting glaciers and polar ice sheets, as well as up-and-down movements caused by seismic events.
"Property owners, councils, infrastructure providers and others need to know how sea-level will change in the coming decades so that they can consider how risks associated with flooding, erosion and rising groundwater will shift," said Dr Richard Levy, researcher from GNS Science and Victoria University of Wellington and co-leader of NZ SeaRise.
Global sea levels are pegged to rise 25 to 30 centimetres by 2060, but major urban areas in New Zealand, such as Auckland and Wellington, are set to experience this decades earlier than expected.
"Vertical land movements mean that these changes in sea level may happen 20 to 30 years sooner than previously expected," Levy said. "For many parts of New Zealand's coast, 30 centimetres of sea level rise is a threshold for extreme flooding, above which the 100-year coastal storm becomes an annual event."
The new projections are being incorporated by the Ministry for the Environment in its next guidance for local government practitioners on coastal hazards and climate change.
"The finance and insurance sectors have already been asking for the data, in part driven by the Task Force on Climate Related Financial Disclosures' reporting requirements that need to be met by 2024," Levy said.
NZ SeaRise is composed of scientists from GNS Science, NIWA, Victoria University of Wellington, University of Otago and the Antarctic Science Platform. The sea-level projection and mapping tool was developed by Takiwā, a Māori-owned data management and analytics platform.