NZ slow on the online uptake says Aussie commercial aggregator | Insurance Business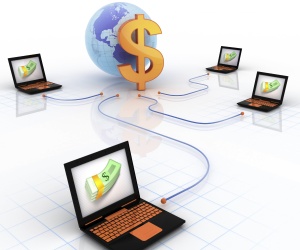 The founder of online commercial insurance aggregator Bizcover says the NZ response to his company's offerings has been slower than expected since it started trading here three years ago.
Michael Gottlieb
told
Insurance Business
that compared to its Australian counterpart the company had been much slower to get off the ground, partly due to the market being smaller but also due to the level of online smarts.
"It seems to us the level of online smarts or online adoption has not been to the same level as it has been in Australia at this stage.
"It certainly seems like the internet is much more in its infancy than it is in Australia and therefore the level of searches and the number of people searching for these kinds of products is not nearly as substantial as it is in markets like Australia per capita basis.
"It's moving in the right direction but it's definitely slower than it was in Australia," Gottlieb says.
Bizcover, which started in Australia in 2007, is an online service where both end users and brokers can compare multiple quotes from multiple insurers and then transact in real time.
Gottlieb says the benefits for SMEs is that you can get all your insurance needs satisfied immediately in just one data entry.
"It's very difficult for small businesses to obtain multiple quotes from insurers or brokers specifically as typically the brokers streamline their SME business to one insurer. So this gives SMEs the ability to obtain multiple quotes in an efficient way without spending a huge amount of time. Plus it's in a transparent fashion so they can see what the market's actually offering."
In Australia Bizcover has 25,000 customers and is the leader in the online commercial insurance space, which is still only 1.5% of the industry.
Its insurance partners there include
AIG
,
QBE
,
Allianz
and
Vero
and in New Zealand it lists Dual New Zealand and AIG.
In New Zealand it has over 1000 clients with 76 brokers – large and small – using the system as a wholesale platform with over $1 million in GWP.
Gottlieb disputes criticism that sites such as Bizcover are commoditising insurance products which have historically required a more personal touch.
"The reality is as an SME you have very little ability to tailor your insurance anyway and it's unlikely you're going to get insurers prepared to make material changes to an $800 premium for what are off the shelf products.
"We don't feel our products are inferior, it's the same product you'd get through a broker, the only difference is that through a broker the only way they can get quotes is through traditional processes which is very labour intensive and in our view not cost-effective.
"They need a portal to transact with multiple insurers with one data entry and that's what we provide."
He said brokers should not feel threatened by their service, if anything it should be seen as complementary.
"If brokers are providing advocacy and advice then that is worth something and clients will be prepared to pay for that. So a big chunk of our platform particularly in New Zealand is partnerships with other brokers who utilise our platform to streamline and to make it more efficient for them to handle SME business."
Bizcover specialises in business packs and office packs, public liability and professional indemnity and in Australia it has just launched management liability and cyber liability which will be launched in New Zealand in the coming months.