NZ well on the path to recovery after massive quake - Minister | Insurance Business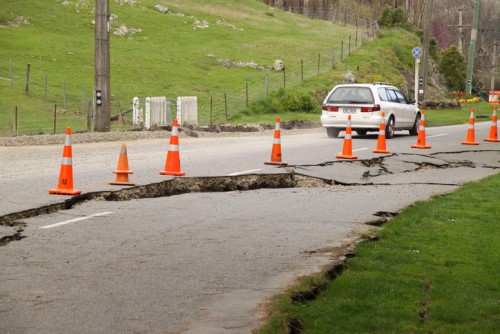 Six months after a magnitude 7.8 earthquake rocked the top of the South Island and bottom of the North in New Zealand, recovery activity is progressing well, according to the minister of civil defense.
In the six months since the series of quakes that have been tagged as being among the strongest to hit New Zealand, "there has been a massive whole-of-government approach to supporting communities in their recovery with new funding of around $860 million," said Nathan Guy.
Guy said about $1.1 billion-$1.33 billion has been committed to reinstate the coastal road and rail route to the north and south of Kaikoura; and over $17.5 million from the Earthquake Support Subsidy to aid 862 businesses in Kaikoura, Wellington, and the Marlborough and Hurunui districts resume their operations.
The Government is also providing $5.7 million to restore the quake-damaged Kaikoura harbour, expected to be fully functional by October, with the harbour's operators Whale Watch Kaikoura and Encounter Kaikoura also pitching in an additional $900,000.
"The earthquake hit Kaikoura's tourism business hard - half of its hotels, motels, backpackers and holiday parks were closed in December 2016," Guy said.
"The Government is helping here with an $870,000 support package to support tourism in Kaikoura and the other upper South Island districts," he said, much of which will be used to promote Kaikoura as a summer tourist destination.
$4.26 million, meanwhile, has gone towards a health services package for North Canterbury and Marlborough.
Kiwis with quake-damaged homes have also been helped by the Ministry of Business, Innovation and Employment with their temporary housing.
"EQC received around 38,000 residential claims for damage caused by the November earthquake, mostly for building damage in Christchurch, Wellington, North Canterbury and Marlborough," the Minister said. "The good news is that EQC and insurers are working towards making the majority of building and contents settlement offers by the end of 2017."
Furthermore, to investigate the quake's impact on Kaikoura's fisheries, a $2 million package has been provided.
"The Earthquake Relief Fund is providing $4 million for uninsurable infrastructure repairs in the Hurunui, Kaikoura, and Marlborough districts affecting farmers and others in the primary sector," Guy said, with an additional $5 million funding announced to provide further support for the sector.
Guy also commended everyone who has helped in the recovery after the quake, saying: "So many people have worked incredibly hard to support their neighbours and communities over the last six months and I want to acknowledge these efforts."
The Government expects the Kaikoura quakes to cost it $2 billion to $3 billion.
Related stories:
Kaikoura quake deemed one of the most expensive insurance events in 2016