NZFS stays silent on retro levy payments | Insurance Business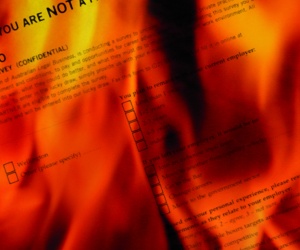 The Insurance Brokers Association of New Zealand (
IBANZ
) says it is relying on the New Zealand Fire Service Commission (NZFSC) to stand by its Court of Appeal assertion that
fire levy
calculations would only apply to future fire insurance contracts.
IBANZ CEO
Gary Young
said all their members had been advised that this was the stated position of the Fire Service Commission and pointed to paragraph 29 of the Supreme Court judgment as proof of its current position.
This stated: "As noted by the Court of Appeal, the Commission has indicated that it will not seek to apply payment of levies for policies entered into before any decision that is favourable to it.
"It will treat any decision as prospective."
Young added: "Having been given clarity on these matters by the Supreme Court we are keen to ensure our members are aware of the judgment and fully compliant with it."
However, some quarters of the industry have expressed growing concerns at the lack of confirmation from NZFS on whether they still plan to apply this approach given last week's
Supreme Court ruling
in their favour.
CEO of the Insurance Council of New Zealand (ICNZ), Tim Grafton, said the Council had written to the Fire Service seeking confirmation that it wouldn't be doing so.
"It is disappointing that has not been forthcoming yet," Grafton said, adding that ICNZ would 'very concerned' if it were to consider a retrospective collection of levies.
"It would be astonishing if it was to reverse its undertakings to the Court and clearly there would be cost implications if they did.
"We remain confident they will not take that view and would encourage them to provide clarity about their intentions as soon as possible."
Insurance Business
has also asked NZFS if it could state categorically that it would not be seeking retrospective payments.
In response, NZFS issued a statement which made no mention of the issue of retrospective payments.
It said: "The Fire Service says the ruling removes significant uncertainty about its future funding, which it estimates could have fallen by $20 million a year if the Supreme Court had not overruled the lower courts' decisions."
With this lack of confirmation, questions were being raised at the legally binding nature of NZSFC's statement at the Court of Appeal hearing and whether they could be held to it.
Barrister
Steve Keall
said: "In strict legal terms, the indication is not binding, and all things considered the making of this indication would probably not provide any legal grounds for anyone to object to a reassessment.
"Amongst other things, any objecting party would need to point to reliance on the indication, and in the circumstances it is difficult to see what the reliance would be, given the subject matter is historic."
However, Keall said that in his view, for the Commission to backtrack would leave it with a serious loss of credibility and given the industry's good faith reliance on the earlier NZ Court of Appeal decision (AMP, 1983) it would be inequitable to do so.
Read more:
Court decision underlines legislative flaws