NZI man: Why I'm a bit of a rarity in this business | Insurance Business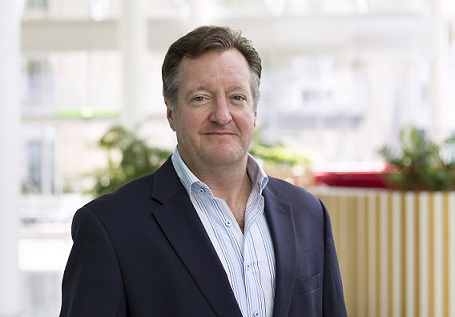 Bryan Tedford, national manager - commercial property, NZI, reveals why his youthful study choices have marked him out in the industry.
Why did you get into insurance?
I'm a bit of a rarity in this business as I actually studied Risk Management and Insurance at university in the United States and completed a business degree in the subject. It interested me more than accounting, economics or other subjects as the insurance business is a critical service and provides products to so many other industries – it's never boring!
How would you sum up insurance brokers in three words?
Important trading partners
What's the strangest thing you've ever arranged cover for?
I have underwritten everything from the Lady Gaga World Concert Tour to a Soviet Era Petroleum Refinery in Hungary. The principles of underwriting remain the same. The key is to gather and develop the proper information on a risk to understand the nature of the exposure, and then either develop a programme structure and pricing to accept the risk or quickly decline the opportunity.
How would you change the industry?
As an industry, we need to continue to become more customer-centric. There are times when we can come off as a little uncaring or unresponsive to our customers' needs.
What's the most important thing brokers and insurers can do to improve their relationship?
Communication is the key. We need to continue to communicate and exchange feedback on customers' needs and wants, and as an industry come up with sustainable solutions to meet them.
What's the best advice you've ever been given?
Never risk more than you can afford to lose.
If you were Prime Minister for one day, what would you do?
Play golf with Michael Campbell, Danny Lee and Lydia Ko.
What has been the highlight of your career?
Having the opportunity to work for NZI and live in New Zealand.
What's your favoured style of coffee?
Flat white, of course.
Union, league, soccer or other?
Other…my beloved University of Georgia (USA) Bulldogs gridiron team! Go Dogs… Sic 'em… Woof woof woof woof!
If you could invite three people to dinner, dead or alive, and excluding family and friends, who would they be and why?
I would like to have a dinner with Teddy Roosevelt, John F Kennedy and Ronald Reagan. All respected United States Presidents and leaders who faced different challenges in the 20th century. I'd love to get their perspective on current US events and world issues, as well as their insights on the current US elections!
Complete this sentence: If I wasn't in insurance, I would be…
I'd be a surfer living on the north shore of Oahu with my wife, daughters and golden retriever.
Related stories:
Family ties led to insurance career
Five Minutes With… John Baker, Star Underwriting Agents