NZ's best broker reveals his secrets to success | Insurance Business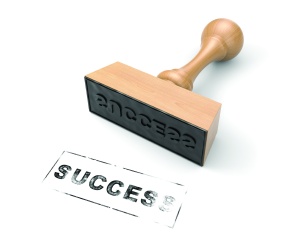 Martin Lines is still on a high after being named the
IBANZ Outstanding Broking Professional
of the Year earlier this month but he says the secret to his success is no mystery.
The long-serving
Crombie Lockwood
broker says making customer service a priority and ensuring the paperwork is all in order are the two biggies that have helped him get where he is today.
"I'd like to think [the win] was because customer service is my focus," he tells
Insurance Business
. "I make an effort to provide timely responses to client requests; I help them out and go the extra mile at claim time to make sure they're getting the right settlements; and I take a fairly hands-on approach to both the negotiation on policies and on claims."
And it's not just the clients who get his attention. "I also try and work with the insurers to make sure they've got the information they need to write the business."
That could be why the insurers picked Lines from among his peers to be nominated for the award, the first time finalists have been selected in this way.
Lines says the official part of the job, namely those all-important bits of paper, is something he takes great care with.
"I know that a lot of my peers aren't that great with paperwork but it's one thing I'm quite fussy on. I've learned from experience over the years that if you don't do the job right the first time, you've got to go back and do it again and that just wastes everyone's time."
However, being in a management role Lines was finding the demands of that side of the business and the increased regulations were taking up more of his time and taking him away from the side he loves the most – dealing with clients.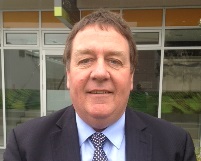 So in July he stepped down from his position of 15 years as branch director in Napier to become an Executive Broker, out in the open plan office with everyone else.
"I've actually quite enjoyed it, it's been good fun," he says. "Stepping out of the role was really easy, as far as I was concerned I'd done my time. Now I'm finding I'm full of new ideas and I have a new enthusiasm for the job."
Lines says while he loves his job, there are some things that would make it even better.
Firstly, it's technology. "We need to be moving to better platforms between insurers and brokers. There's still so much replication of work between us so that's one thing I think could be improved."
The difficulty though is finding something that works for everyone.
"Companies like Aon,
Marsh
and Crombie Lockwood have overseas parents and what works in New Zealand may not work overseas. Then with some of the smaller brokers, can they afford to get into these sorts of systems? That's where it's frustrating – you can't buy a good broking system off the shelf that works for everyone, it just doesn't exist."
The other gripe he has is around the public's perception of the industry. "It frustrates me that we do so much good within the economy but you just hear all the bad things."
It seems that Lines' great efforts with his clients could go some way to changing that view however.
While he has his client base of medium to large commercial businesses in the Hawke's Bay, he has built up a considerable number of clients around the country who have heard of him through word of mouth.
And in fact, this month's award is not a completely new experience for him – in 2000 he won the
IBANZ
Young Broker of the Year.
"I still enjoy getting up and going to work every day. I really do enjoy the job and the industry and the people I deal with within the industry," he says. "No two days are the same."
It's clear that Martin Lines' recipe for success is a winner - at the rate he's going he'll be clocking up a Lifetime Achievement award too!