NZ's best brokers | Insurance Business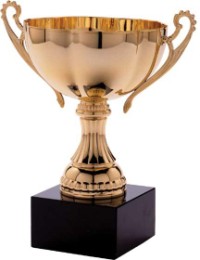 Five New Zealand brokers spanning the length and breadth of the country have been nominated for illustrious industry awards in recognition of their efforts.
The Insurance Brokers Association of New Zealand (
IBANZ
) has named the following three brokers as finalists for its Broker of the Year award, the winner of which will be announced at the IBANZ Forum dinner on Thursday, 2 October.
They are:
Paul McKay – General Manager Corporate at Aon New Zealand in Auckland
Martin Lines – Executive Broker at
Crombie Lockwood
in Napier
Paul Goffin – Senior Broker at Insurance Brokers Alliance Ltd in Invercargill.
IBANZ CEO
Gary Young
said this year a new approach was taken for the nomination process.
"In the past it has been more of a self-nomination process, this does not sit well with many in the industry. It seemed appropriate that the "Outstanding Professional Broker" should be chosen by insurers," he said.
"This approach produced over 20 high calibre nominations from across the country. The nominees were rated by the insurers against six key criteria around professionalism."
These criteria included the quality of their submissions to insurers, their knowledge, their professional approach and standards, their communication and relationship skills and their contribution to the industry.
Paul Goffin told
Insurance Business
it was great that a Southland broker had been picked for such a meaningful award.
"I'm normally someone who doesn't like to be in the spotlight, I just like to do my job and do it well," he said, but added: "I'm over the moon to have been nominated."
Paul McKay said he felt particularly honoured since the nomination came from the insurers he dealt with.
The other big award event is the
ANZIIF New Zealand Insurance Industry Awards
which sees two brokers – David Crick from Runacres in Christchurch and James Shearing from Crombie Lockwood in Wellington – vying for the broking professional of the year award.
Crombie Lockwood spokesperson Daryl Hughes praised their brokers for reaching the finals in both prestigious events, saying: "They are fine examples of the high professional standards our entire team strives for every day for every client."
Runacres & Associates' managing director and senior broker David Crick described hearing the news of his nomination as 'fantastic'.
"This recognition highlights the tremendous hard work and dedication not only by myself but for Runacres & Associates and all brokers who have used their professional expertise to guide their clients through a most extraordinary period here in Canterbury," he told
Insurance Business
.
"Being chosen as a finalist for the
ANZIIF
2014 awards also recognises my skills and expertise after 32 years in the broking industry both in New Zealand and the UK."
An ANZIIF spokesperson said the entrants could either be self-nominated or put forward by their company and were judged on evidence which included proof of consistent exceptional service to both insurers and clients; commitment to both professional standards and professional development; examples of industry and technical knowledge; and exceptional communication and relationship skills.
Entrants also needed to include testimonials from two different people.
The winner of the ANZIIF award will be announced at the
NZ Insurance Industry Awards
at Auckland's Sky City on 6 November.