NZ's top risks report reveals insurance industry at tipping point | Insurance Business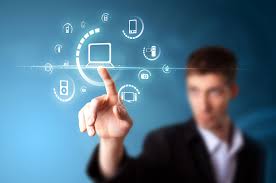 The insurance industry is getting a battering thanks to technological advances and changing customer behaviours, with change management, distribution channels, cyber risk, human talent and social change risks all named in the top 10 risks according to a
PwC
report.
New Zealand's list of top risks still differed from that of global concerns with natural disasters again number one risk in this country, while regulation was the top risk globally and cyber risk was the top concern amongst respondents in Australia, UK and the US.
The report, titled
Exploring the insurance industry's top risks: A New Zealand perspective
, was compiled using contributions from 43 Kiwi industry professionals, making it the third highest number of responses globally.
Change management had made a big jump to second highest risk in New Zealand, up from 18 two years ago.
A non-life respondent said: "Insurers appear to be slow in adopting web-based technologies to meet customer needs.
"Intermediaries jealously guarding their customer data may be partly to blame."
Distribution channels remained in third place, with concern that insurers were not making the best of new distribution channels to reach clients and a repeated point that traditional intermediary channels were standing in the way of change.
PwC insurance sector leader Karl Deutschle said the industry was at the tipping point as it grappled with the impact of new technology, new distribution models, changing customer behaviour and more exacting local and global regulations.
"Customers want insurers to offer them the same kind of accessibility, understanding of their needs, and products that fit their requirements that they've become accustomed to from online retailers and other highly customer-centric sectors," he said.
"Digital developments offer part of the answer by enabling insurers to deliver anytime, anywhere convenience; streamline operations; and reach untapped segments."
Cyber risk was a new entrant to the list featuring fourth in New Zealand and globally.
"The main concern is the security of the volumes of data in particular those held in cloud-based storage systems with the view that insurers are a prime target given the 'richness of data' held," the report said.
Another of New Zealand's top risks which featured much lower on the scale in other countries was reputational risk.
Five years on from the Canterbury earthquakes, a rise in both the intensity and frequency of weather –related events had increased that risk.
One contributor said: "Social media coupled with increasing premiums across the country will spread [distrust] and make the industry more despised."
Deutschele noted that many insurers were looking at how they could settle claims more quickly and effectively in the event of a natural catastrophe.
A PR job could also be useful in attracting human talent to the industry, which was a particular challenge for New Zealand and rated higher than the rest of the world.
"Attracting talent to our corner of the world and retaining that talent has always been difficult," the report said.
"There is still a feeling that insurance is seen as banking's unglamorous cousin – particularly in New Zealand where employment levels are rising and graduates can afford to be more choosy.
"This, interplaying with changing customer make up and requirements, creates further challenges to the industry to attract and retain talent."
Top 10 risks:
Natural catastrophes
Change management
Distribution channels
Cyber risk
Reputation
Human talent
Product development
Long tail liabilities
Quality of risk management
Social change