Offshoring claims 'improving service': insurer | Insurance Business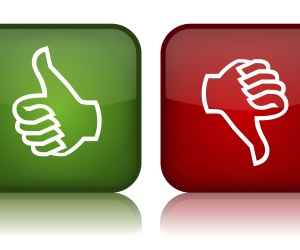 QBE
NZ general manager Ross Chapman has defended
the company's move to offshore claims
saying it has actually prompted an improvement in service levels.
Chapman was appearing on an executive panel along with
Vero
's Nigel Edmiston and
Lumley
's Toni Ferrier and chaired by Insurance Council of New Zealand communications manager Samson Samasoni in front of an audience attending this year's New Zealand Insurance Law Association conference in Wellington.
Chapman said after just over a week since the New Zealand claims transfer went live he had already received positive feedback.
"You do expect a bit of a backlash and resistance coming through but it's been very, very positive.
"It blew me away a couple of days ago when I got an email back from a broker saying 'Hey, this is really good.'"
Chapman said the objectives behind the move, which was part of the wider company strategy to transfer back-office high volume process activities to QBE's global shared service centre (GSSC) in Manila, included: "Improving service to our customers, get consistency and drive some cost savings as well."
He said the company had only employed the highest calibre staff in Manila.
"All the people we've employed there are graduates, some of them double graduates. They're intelligent people, they're very, very keen to learn and speak very, very good English.
"So we're finding even in the short time we've been live that our service is starting to improve."
However, when asked if
IAG
would be following suit with a similar move, Toni Ferrier, GM Lumley Business Solutions, said the opposite seemed to be happening.
"Most of the conversations being held are [about] in-sourcing claims," Ferrier told the audience of industry professionals including insurance lawyers, claims personnel and loss adjusters.
"In New Zealand we have probably the biggest set of claims capability we've ever had in our entire existence from the Canterbury earthquakes.
"What do you do with all these people once the event is over? To me there's actually an opportunity based on the capability and skill set of those people to potentially on-shore and become a centre of expertise particularly for some of the Australian businesses, given the time difference and being able to open earlier in the day and service Australian customers from a New Zealand base."
Ferrier said ultimately it would be customers' views on the models and which has the best responsiveness and ability to deal with customers' requirements in a timely way which would decide which was the most successful model to implement.