One in, one out for this insurer | Insurance Business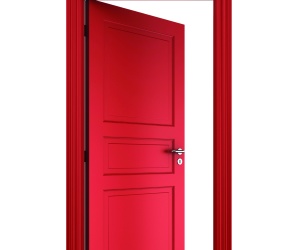 Tower's general manager service enablement Debbie Eyre has resigned from her position effective today.
In a statement released to the market CEO David Hancock acknowledged her contribution to the company as a key member of the executive team that has been dedicated to transforming Tower into a customer-focused general insurer over the past two years.
"Debbie has held a number of roles during her time with Tower and did an outstanding job managing our response to the Canterbury earthquakes, undertook an important role in the divestment programme and most recently she led the programme to successfully deliver our new core computer system," Hancock said.
"After nine years with Tower Debbie has decided it is the right time for her to explore new opportunities.
"We would like to thank her for all her efforts and wish her the best for her future endeavours."
Meanwhile, Glenys Talivai has joined Tower as general manager strategy and performance in a new role which will report directly to Hancock and sit on Tower's executive leadership team, starting from 20 November.
Talivai comes from Medical Assurance Society where she held the role of general manager sales and marketing.
She is also deputy chair of the New Zealand Institute of Management (NZIM) and has held a number of leadership roles within the financial services sector.
Hancock said: "We look forward to welcoming Glenys to Tower and believe her skills and competencies will well complement our strong leadership team."
The new strategy and performance division comprises of strategic analysis, business process improvement, people and performance, and enterprise project management functions.
It has been established to provide an integrated approach to the development of strategy, the delivery of strategic initiatives, the ongoing improvement of business processes and the development of a high performance culture, the company said.