Online claims process increases fraud risk | Insurance Business New Zealand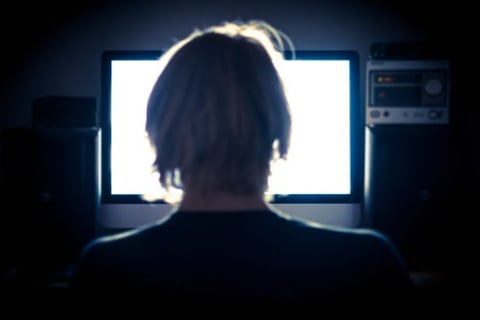 While insurance companies are trying to meet customers' demands for easier claims filing experiences by developing convenient online forms or mobile apps, one independent investigator believes this is leading to an increase in fraudulent claims behaviour.
Hamish Kerr, managing director of New Zealand investigation firm Scope, said by removing another level of human interaction between insurance companies and their customers, they were making the opportunity for fraud even easier.
"If you're making a claim either online or even with an app it's easy to consider inflating the claim by adding additional claimed property whereas if you were sitting across from an assessor or an investigator giving that same information, it is far harder to do that convincingly - and therefore there is less inclination," Kerr told
Insurance Business
.
"Insurance companies are spending a lot of money on attracting and enhancing the customer experience, but they haven't matched that with suitable controls to protect against fraud."
Kerr cited one recent case of a former international student who had spent time in New Zealand who then proceeded to make numerous fraudulent claims to different companies from overseas, all of them online.
While many of the attempted claims did get picked up by some insurers, about 20% of her fictitious claims were successful.
Kerr said insurers were often up against New Zealand's long held '
ACC
mentality' of playing the system and feeling justified as they'd paid their ACC levy. The fallout of the Christchurch earthquakes had also had a noticeable impact.
"Anecdotally we were aware of increased levels of fraud occurring in Christchurch post-earthquake, but no insurers would send investigators to the area because they didn't want to cause potential brand risk to themselves with the stigma of investigating fraudulent behaviour following what was such a huge tragedy," Kerr said.
These attitudes coupled with the proliferation of websites offering fake letterheads or receipts for fraudsters to back up a fake insurance claim made it doubly important for insurers to get a solid counter fraud strategy.
"Unless insurance companies get smarter about how they analyse all that incoming data via the new methods to submit claims they will suffer in the long term," he said.
Another issue was with the outsourcing of claims processing to overseas centres, particularly with travel related claims.
"Some emergency response call centres are tasked to get the minimum information to lodge the claim whereas if you have detailed claim information obtained at the earliest opportunity, rather than say three months later when the policyholder returns home, the potential for inflation is generally reduced."
The
Insurance Claims Register
run by the Insurance Council of New Zealand was a big plus for member insurers but there were limits around the information insurers could share due to the Privacy Act.
He said some states in the US had specific legislation that made it mandatory for insurers to share and report information when a fraud had occurred which could easily be added into the fine print of a policy.
However until such a scenario occurred here there were other steps companies could take, he said, and
anonymous tip off lines
were a great start.
"There are numerous reasons behind why someone would want to supply confidential information via this mechanism, but I think it's important that all insurance companies have the availability of anonymous tip-off lines to the public because there is a lot of information out there, people are aware that fraud is happening, but it's not necessarily making its way back to the insurance companies.
"I'm a major advocate of information sharing and if the public share information about fraudulent activity with the insurer directly it can only be a good thing."
As an ex-police detective, Kerr said his company often trains claims teams by helping them to sharpen up their information gathering techniques but often encountered claims staff that were afraid of offending their customers with an impertinent question.
"Asking questions is an art form and is the single biggest difference between being a good claims handler, assessor or investigator or not.
"So we teach claims teams to ask questions. Asking questions on the phone as opposed to face to face is an entirely different proposition. We teach them about asking open ended questions and using better techniques for gaining information and not being scared to ask."